When To Give Flowers Rather Than Plants
Giving someone flowers or plants is a gesture that is generally appreciated for a variety of occasions. Not only does this act show the recipients that you're thinking of them, but the gift is also sure to add some color to their home and cheer to their life. So the only question is: Which one is a better option to give? Of course, flowers have a natural beauty that makes them an ideal choice for certain instances, but there are times when a plant is more appropriate.
Shop for plants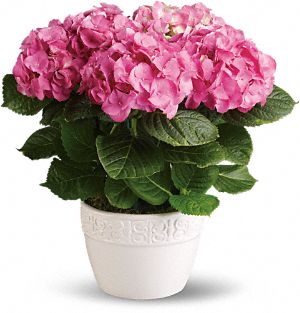 If you're stumped over which would make a more fitting present, here are some tips to consider for various circumstances:
Holidays
There are certain holidays that call for flowers. For example, a bouquet of beautiful blossoms is sure to be far more well-received on Valentine's Day than a plant. Additionally, it's customary to offer blooms on anniversaries, Mother's Day or at a child's graduation. Other holidays, however, are slightly more ambiguous. On St, Patrick's Day, for instance, you can't go wrong with a bouquet of green flowers, but a plant is just as appropriate. If you're unsure about what the holiday calls for, take into account the overall vibe and meaning behind the celebration. If romance or familial appreciation are involved, flowers are generally best.
Congratulations
You have a lot of flexibility when it comes to congratulating someone on a new job or child. If it's an immediate family member that you're honoring, flowers have an inherent warmth and somewhat more personal touch. However, for a more distant relative or friendly acquaintance, a lush green plant can represent growth and a new beginning, making it perfect for these occasions.
Thank you
​The most important factor to consider in this situation is the relationship you have with the recipient. A plant might be better for thanking someone in a professional context. However, flowers can still work for thanking a co-worker or boss – as long as you're careful not to accidentally convey a romantic message. These scenarios call for cheerful daisies or sunflowers over roses. On the other hand, if you're demonstrating your appreciation for a sweetheart, consider an exotic orchid, a unique flower that shows how much you value the recipient.
Apology
While you might think that the modesty of a plant is better for saying "I'm sorry," flowers are the more conventional route for these scenarios. Still, you should be careful about which blossoms you choose. An elegant hydrangea plant is a good choice for an apology to a friend or family member, while you might opt for long-stemmed lavender or red roses to recognize your mistake and also express your undying devotion to a significant other.
This article is brought to you by Michelle Farrell and
published by Teleflora.