While we often associate Valentine's Day with romance, rose petals and couples, this special day is also the perfect excuse to show your favorite friends some extra love. You don't have to get them anything extravagant, but a bouquet of flowers is sure to brighten their day. Here are some of our favorite flowers to send your friends this Valentine's Day to celebrate your friendship:
Cheerful Roses
If you want to express how much you appreciate spending time with them, yellow roses are the answer. These flowers symbolize friendship, celebration and joy, adding a delightfully sweet and cheery touch to any bouquet. Send them the stylish Box of Sunshine, a stunning combination of yellow roses and green hydrangea in a zen bamboo vase. The Sweet Sunrise Bouquet and Be Happy® Bouquet with Roses also feature these vibrant roses. You can add orange or coral roses to the mix, too, as they represent enthusiasm and desire. The Citrus Kissed Bouquet combines these brilliant hues for a gorgeous expression of your love and friendship.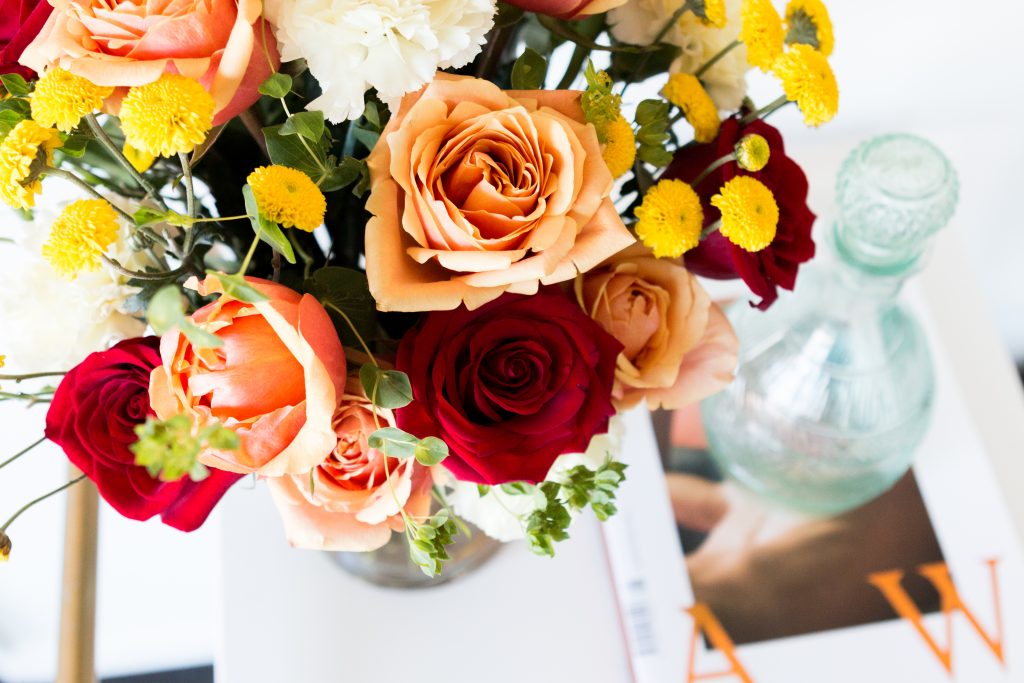 Sunny Florals
With their bright petals and sunny resemblance, sunflowers send a similar message of cheer. They symbolize happiness, adoration and longevity, and will shower your friends with uplifting vibes. Go for the Sunny Sunflowers or Pure Happiness for a classic arrangement in a sleek, glass vase or check out these other sunflower bouquets available for hand-delivery by a Teleflora florist.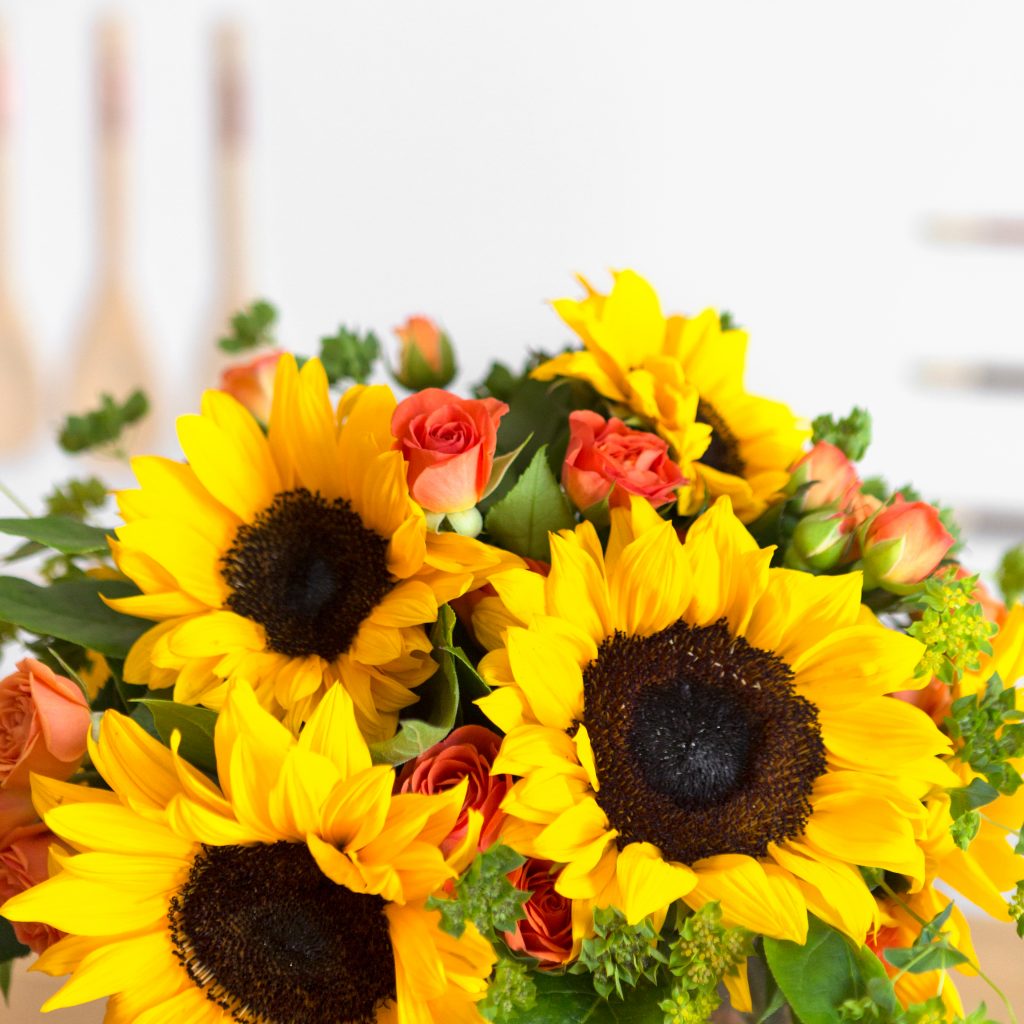 Blue Petals
If you're lucky enough to have a friend who's there for you at the happiest as well as the most difficult times, send them a beautiful blue bouquet. Why blue? While you might associate it with feeling down, blue flowers actually symbolize loyalty. Blooms like tulips, hydrangea and delphinium are available in this beautiful hue. You can complement these flowers with touches of white blooms to express honesty or hints of yellow for added joy. For this beautiful combination of symbolism, you can send them the Beautiful in Blue Bouquet or choose an arrangement with a blue vase.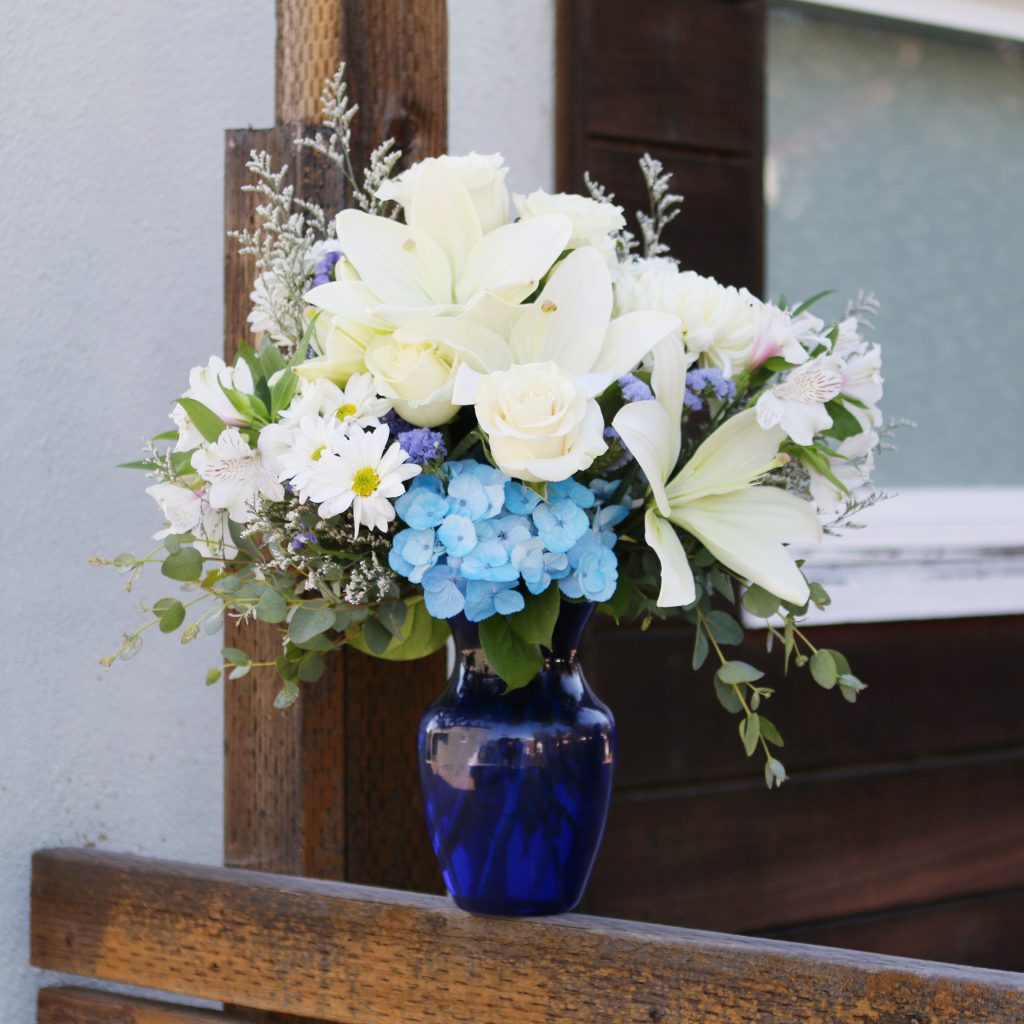 Personal Blooms
If they're obsessed with a certain type of flower and everyone knows it, they'll appreciate receiving a bouquet with that personal touch. Whether their favorite flowers symbolize friendship or not, they'll know you thought about them when choosing the arrangement. The flower arrangement will bring a smile to their face, and your friends will remember how thoughtful you were for years to come.
Order your Valentine's Day flowers today to make sure your local florist will still have all the right florals to create the bouquet you want!