Calling all ladies: It's time to celebrate! Along with its designation as Women's History Month, March is also when International Women's Day falls. As we continue to work toward gender equality, this important day recognizes all the mothers, grandmothers, friends, and other strong women who make a difference in our lives every day. It's the perfect time to show a little extra appreciation. Here's some inspiration for celebrating the lovely women in your life on International Women's Day:
Send Some Love
The best way to show these wonderful women that you love them is to send a little something to make them feel special. Whether it's a sweet handwritten note or small gift, they'll appreciate that you thought of them. Send a bouquet of flowers to brighten their home or office, take them to the movies or treat them to dinner at their favorite restaurant. Check out Teleflora's collection of International Women's Day flowers to find the perfect bouquets for the inspiring women in your life.
Another way to spread the love is to give your lovely ladies the little indulgences that they don't always buy for themselves, such as candles, scarves, earrings, journals, gourmet chocolate or decorative trinkets. Bonus points if the gift is hand crafted by a woman artist! But, remember that you don't always have to buy something to show your gratitude. Sometimes all you have to do is tell them. If you have important women mentors in your life, send them a note or give them a quick call to thank them for all they've done for you.
#PressforProgress
This year's campaign theme for International Women's Day is #PressforProgress, which is a call to motivate and unite communities to be gender-inclusive. Whether it's at work, school, restaurants, playing fields or shopping malls, it's important to promote gender equality. Host a International Women's Day celebration at work or call on your friends and family to join you at a commemorative march or charity event in your local area. Treat yourselves to brunch before or drinks after to celebrate your collective action.
Support Female Talent
There's no better time to soak up all the fabulous content made by women in creative fields. Gather up your friends and head to an art exhibit featuring works by women artists, head to the movies to see a female-directed flick, or pile up on the couch and binge-watch inspiring TED Talks given by women. If any of the women in your life are artists, support them by buying their work and sharing it with your friends, family and colleagues. Add these fabulous books by female authors to your reading list – the best of last year according the The Cut. You can even send these books as gifts to the women in your life or host a book club so you can all share your thoughts over a few glasses of wine.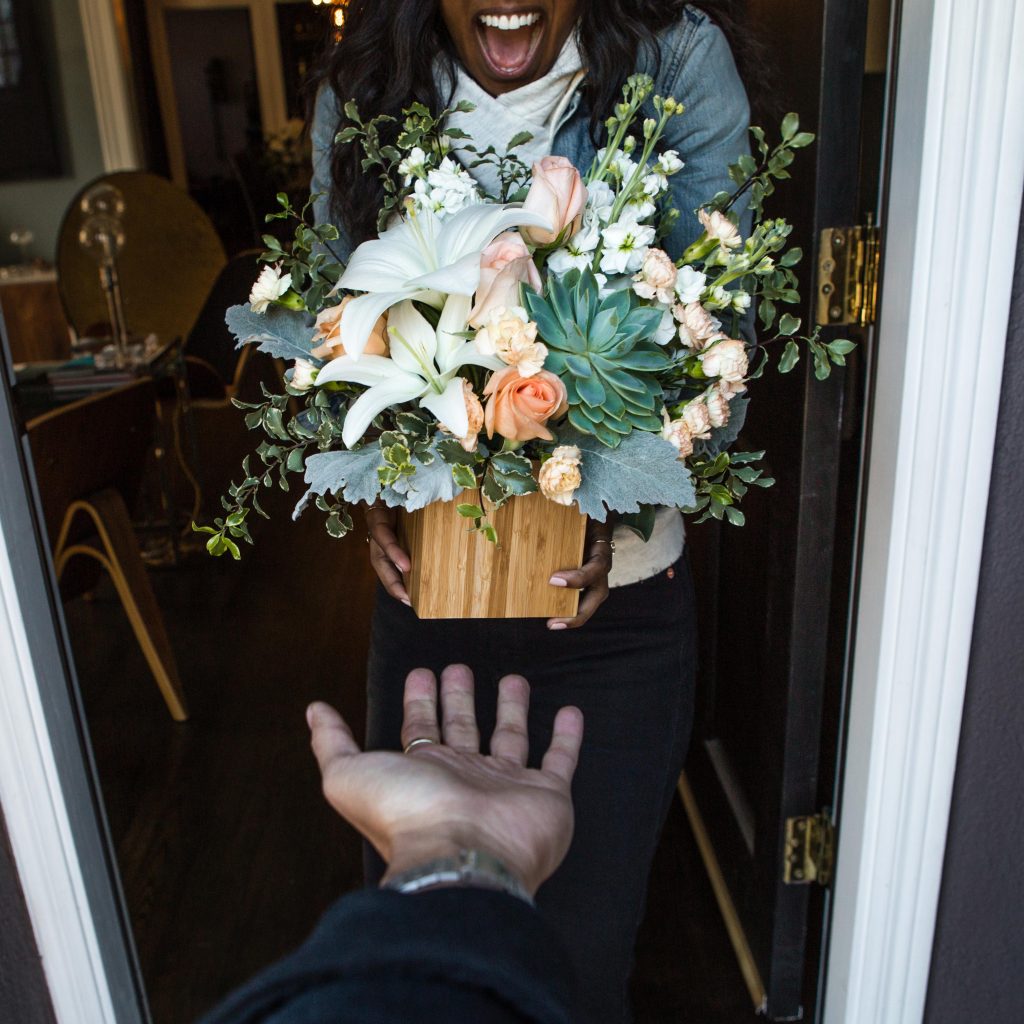 Here's to loving and appreciating your favorite strong, beautiful women. Happy International Women's Day!