National Bosses Day falls on October 16th and marks an occasion in which employees can thank their managers for their fairness and kindness throughout the year. Whether they're new to the team or have been your fearless leader for years, there are plenty of items you can give to your boss to show that you are thankful for their guidance. Here are just a few of our favorite Boss's Day flowers and gifts:
Customized Notebook
If your boss sits in a lot of meetings on a day-to-day basis, there's a good chance they take a substantial amount of notes. If you decide to give them a high-quality notebook for National Bosses Day, they can use your present to get organized, which will enable them – and your team as a result – to put forth even better efforts. Even though lovely leather-bound notebooks make for an elegant gift, you can take this gesture even farther by getting it monogrammed with your boss's name or initials.
Elegant Bouquet of Flowers
A lovely bouquet of fresh flowers is the perfect gift to show your superior how much you appreciate their mentorship. Check out our selection of flowers that can add brightness and life to your boss's office. You can even gift a plant or succulent arrangement if your boss isn't much of a flower person. We have a wide-variety of Boss's Day flowers, so you're sure to find the perfect arrangement for your boss and office.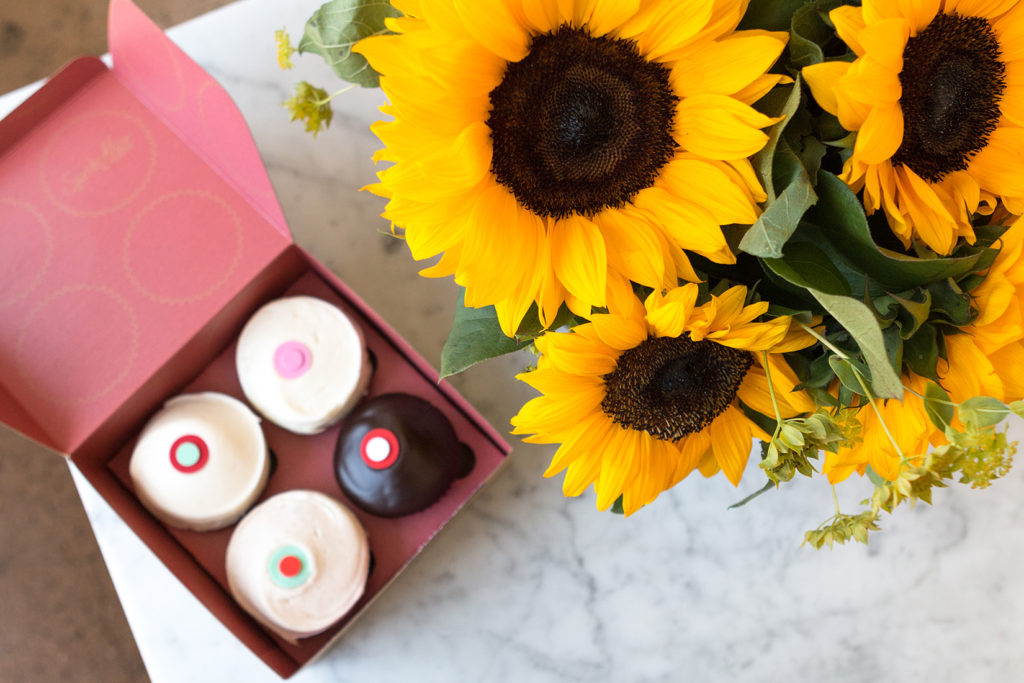 Gift Card to Their Favorite Spot
Does your boss come in every day with a venti iced coffee from Starbucks? Or do they frequent the local deli so much at lunchtime that the shop practically has a sandwich named after them? To thank them for their efforts, think about getting your boss a gift card to their favorite coffee shop, restaurant or store. It's a gift that you know your boss will love and use promptly.
Bottle of Wine
It's hard to go wrong with a decent bottle of wine for your leader on National Bosses Day. If you know your boss loves a glass of merlot after a long day of work or indulges in chilled Sauvignon Blanc on warm weekend afternoons, try to pick out a bottle that speaks to you. It might have a great label or may even be the kind your boss has been gushing about lately. 
You don't have to go too crazy when you are shopping for Boss's Day flowers or gifts. Even just a small thank you card acknowledging all that you boss has done for you would be suffice. It's the thought that counts!