October is designated as Breast Cancer Awareness month. This month aims to increase awareness of the disease and encourage more women to examine themselves for the early signs of breast cancer. The Breast Cancer Research Foundation is a nonprofit organization near and dear to our hearts. BCRF is committed to achieving prevention and a cure for breast cancer by advancing the world's most promising research. We work with them all year round donating 15% of all proceeds from our Pink Grace bouquet to their cause. It's just one way that we are doing our small part to make a brighter future and we hope that you can do the same, whatever way works best for you. Here are a few things you can do during Breast Cancer Awareness Month:
Host a Fundraiser
There are many ways that you can raise money to support the work of cancer research, or simply to be there for relatives, friends or others who are coping with the challenges of a breast cancer diagnosis. You can host a fundraiser at your home, and invite guests to bring a dish or a beverage to share. Have attendees donate what they can, and let them know where the proceeds of your event will be going. Maybe you want to give the money to cancer research, or maybe you want to help survivors with medical bills. If you want to make it a group decision, ask for input from those who come to your event, and see where they would like to direct the money raised.
Pink is the color associated with breast cancer awareness, so you may want to decorate your home with pink ribbons, pink flower arrangements and pink disposable tableware. If possible, purchase items that donate a portion of their profits to the Breast Cancer Research Foundation, or support women in need. Order a beautiful pink bouquet like Teleflora's Pink Grace Bouquet and ask guests to purchase raffle tickets to win it as a prize at the end of the night. A pink bouquet, full of roses and large lilies, in a gorgeous vase will look beautiful, and the recipient will cherish their winnings a little more knowing that the ticket costs are assisting a good cause. Plus, like mentioned earlier, we donate 15% of all proceeds from our Pink Grace bouquet to BCRF, year-round.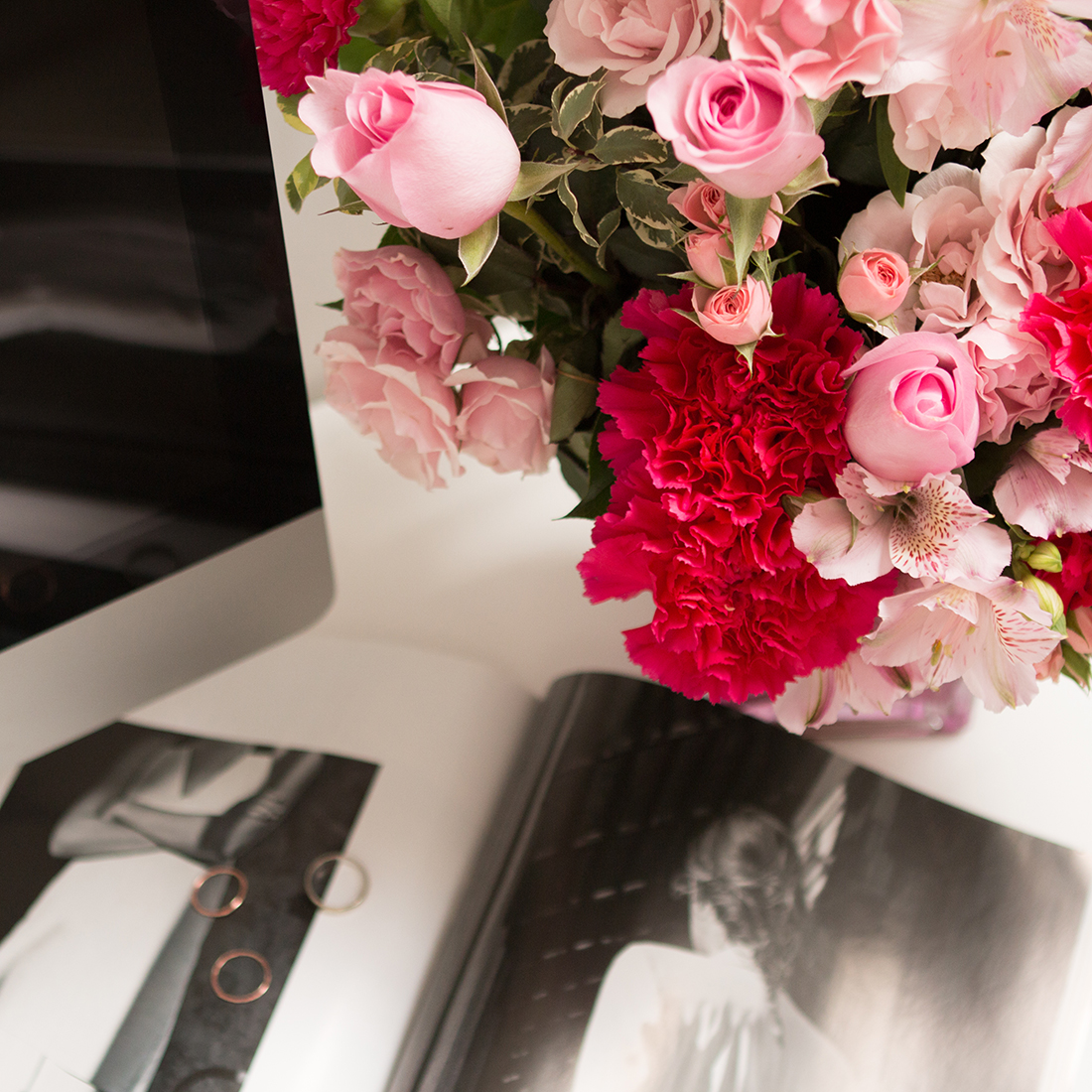 Support Loved Ones
If you know someone going through breast cancer treatment, to say they are facing challenges is an understatement. During Breast Cancer Awareness Month (and beyond), you may want to make an extra effort to help them out; cook meals, take care of housework, or simply take them places they enjoy. Helping out without being asked makes a bigger impact than you might ever know. It takes the burden off your loved one when you just tell them how you are going to help make their day just bit a little better or easier. Make sure to spend quality time with your loved one and even leave little cards or gifts for them to enjoy when you can't be there.
In whatever small way you give your time, money or resources to support Breast Cancer Awareness Month, know that you are making a difference in the fight against this disease and support your loved ones.