There are a lot of reasons that people aren't able to get home for the holidays, be it cost, travel, or convenience. With that said, it's still important to remind your loved ones how much they mean to you during this time. The holidays can quickly get consumed by gift giving, but you know that the best gifts come from the heart. We don't mean that you don't have to buy the gift, we just know that your loved ones will love the little bit of extra attention you gave to them. Here are the best gifts to give when you can't go home for the holidays:
Send Beautiful Christmas Flowers
A lot of time during the holidays in spent at home, snuggled around the fire, catching up with family and loved ones. If your presence is going to be missed this year, send a beautiful holiday arrangement that will serve as a festive reminder that you're there in spirit. Adding a cute card with your flower delivery or sending one separately is the perfect addition to your gift and is something your family can hold on to all year long.
Buy Them Plane Tickets
Now this one might not be the most feasible, but if you aren't able to make it yourself during the holidays, why not send some tickets to your loved ones during the off season. You will likely get an amazing deal on a trip after the New Year and it's something your family can look forward to throughout the season. We can promise you that tickets anywhere will be one of the best gifts you can ever give! Everyone loves a free trip.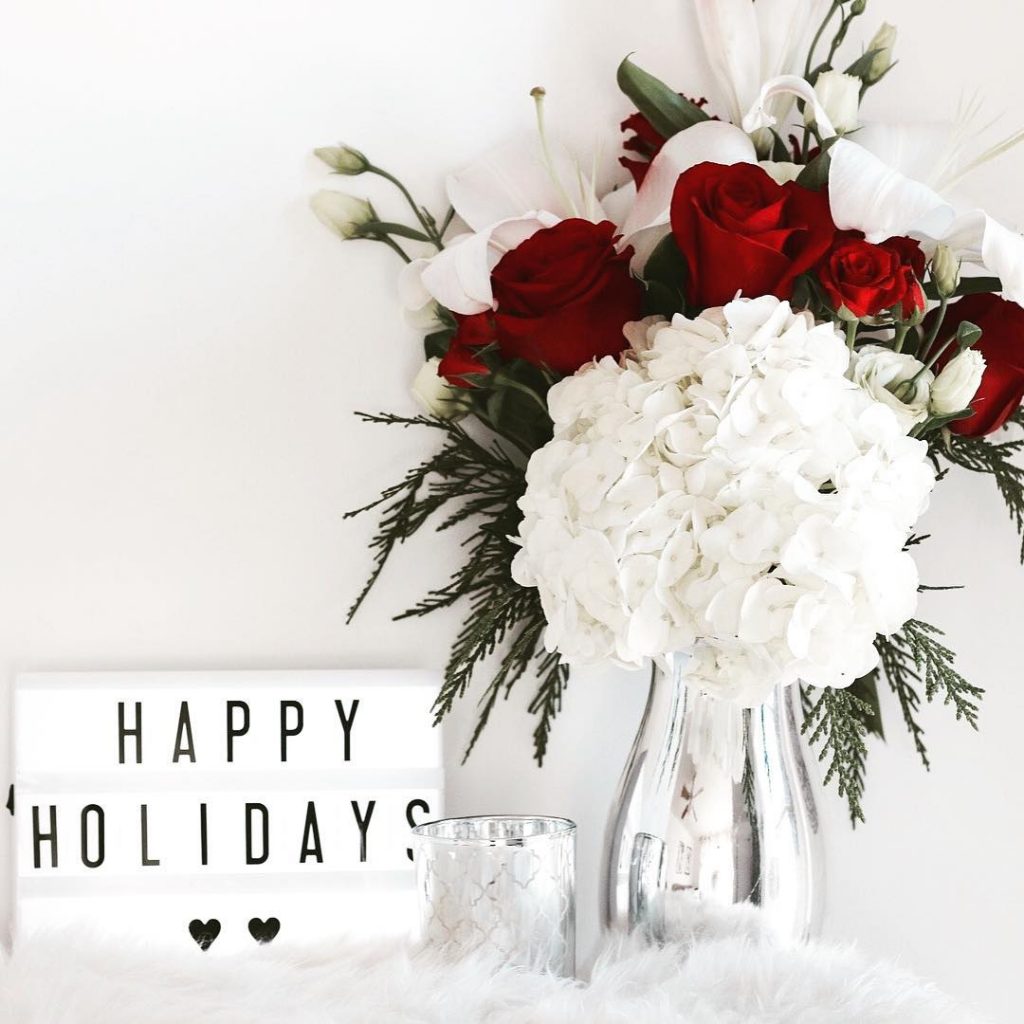 A Collection of Your Favorite Memories
If you get the chance to see your family throughout the year, just aren't able to be around for the holidays, then gift them with a book of all your favorite memories from the year. This way, even though you won't physically be with them, you are still reminding them of all the times you were able to be there. You can make a scrapbook, photobook, or even video montage. Who knows, maybe it'll become a tradition for years to come!
Gift Experiences
Since you won't be home to do fun activities with your fam, the next best thing is gifting them with experiences of their very own. Find memberships to a local museum, ballet, or sports venue. It'll be a gift that keeps on giving, long after the holidays are over. Plus, it'll make great conversation around the table next holiday season! If a year-long membership is too expensive, just get them tickets to one event. It will still be an amazing experience and a memorable gift. You can make it even more special by getting something that you can do with your loved one(s).
Going home for the holidays is a magical time of the year, but that doesn't mean all magic is lost if you can't be there this year. From sending flowers to having fun together, these gifts when you can't go home for the holidays are sure to make all things merry and bright.