Long ago, people stayed in or near the towns in which they were raised. They were able to see family regularly and, of course, over the holiday season. Today, it has become more common for children, siblings, and cousins to live far apart from their hometowns. Jobs take people further away, young people want to travel across the country, and the economy encourages people to settle in different states. Many people do come back to visit parents, grandparents and extended family for the holidays, but inevitably sometimes, work, money and immediate family duties make it impossible to travel. The good news? There are so many wonderful ways to stay connected to loved ones during Thanksgiving. Be it via surprise gifts, video chatting or just picking up the good, old fashioned phone. Check out some of our favorite ways to stay connected with long distance loved ones during Thanksgiving.
Provide the Centerpiece
Traveling for work and can't make dinner at your relatives' house? Offer to send a Thanksgiving table centerpiece for the table to make the meal bright and to share in the celebrations. A seasonally themed flower arrangement in oranges, yellows and reds will suit any Thanksgiving table nicely. Ask your loved one to share pictures when everyone is seated for dinner at the table with your gift so you can see how it complements the decor. Bring a smile to your loved ones' faces every time they see the festive table centerpiece.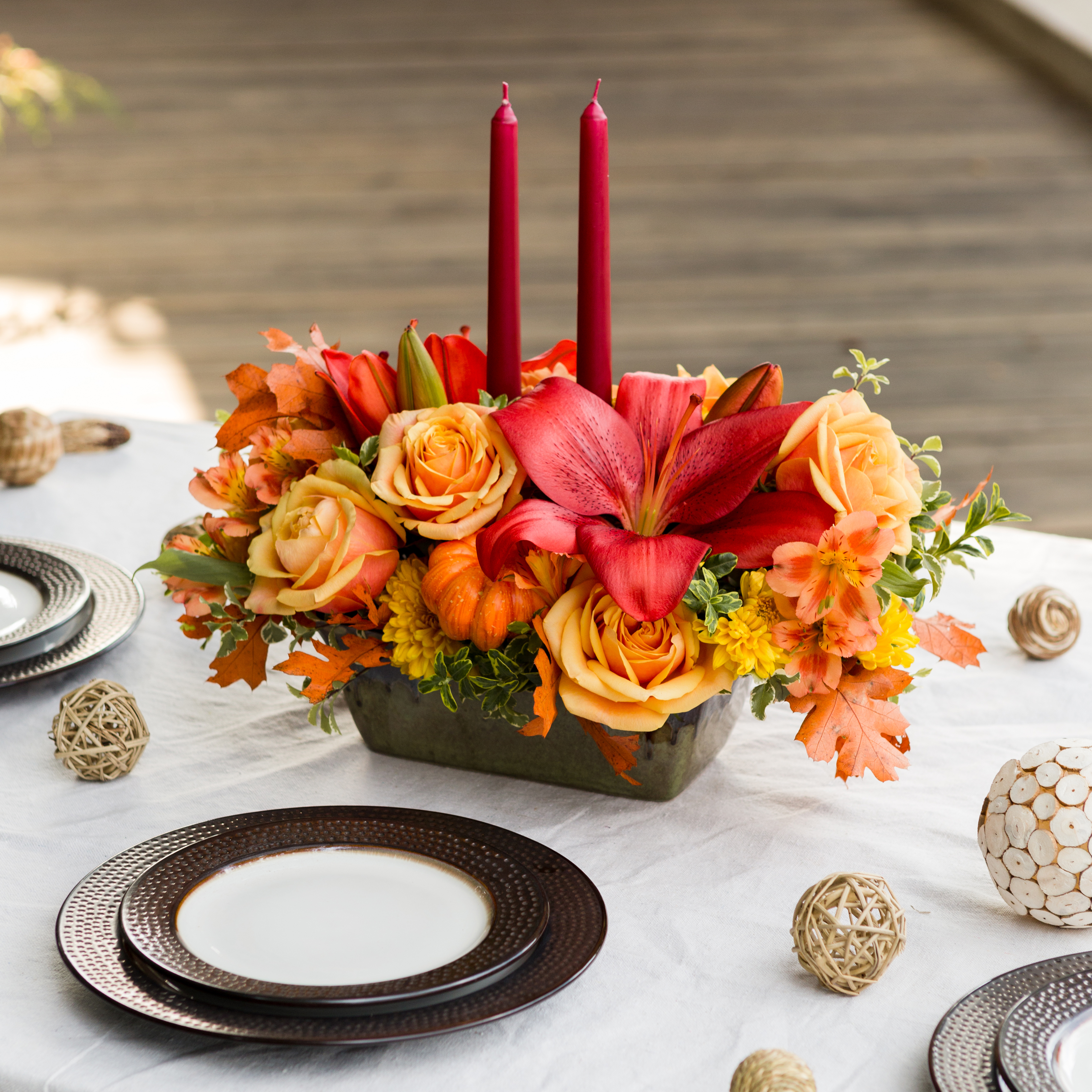 Set a FaceTime Date
Chat with your family first, but plan on taking some time to connect using FaceTime or other web-based applications. It is a good idea to wait until everyone has gathered together so you can speak with the whole group – obviously taking turns, otherwise you'll be happily bombarded with a sea of smiling faces! While it isn't as warm and satisfying as a real-life hug, a virtual "Happy Thanksgiving" can help lonely family members far away feel like the distance is a bit less, and the holiday is shared no matter where they are. Not using an iPhone? Try Skype, Google Hangouts, or Facebook Messenger.
Send Matching Thanksgiving Bouquets
If you are the only relative missing Thanksgiving at home this year, you can connect your homes together with beautiful, heartfelt Thanksgiving flowers. Choose a beautiful vase in fall colors so your loved ones have a keepsake of your thoughtfulness. Be sure to send one to each home, and ask your family to post pictures of their flowers to social media, after they have chosen where in the house they will sit. This way, you can see how everyone decorates a little differently with the same gift and feel a little more connected knowing that in each of your homes, you are sharing a little bit of love with one another.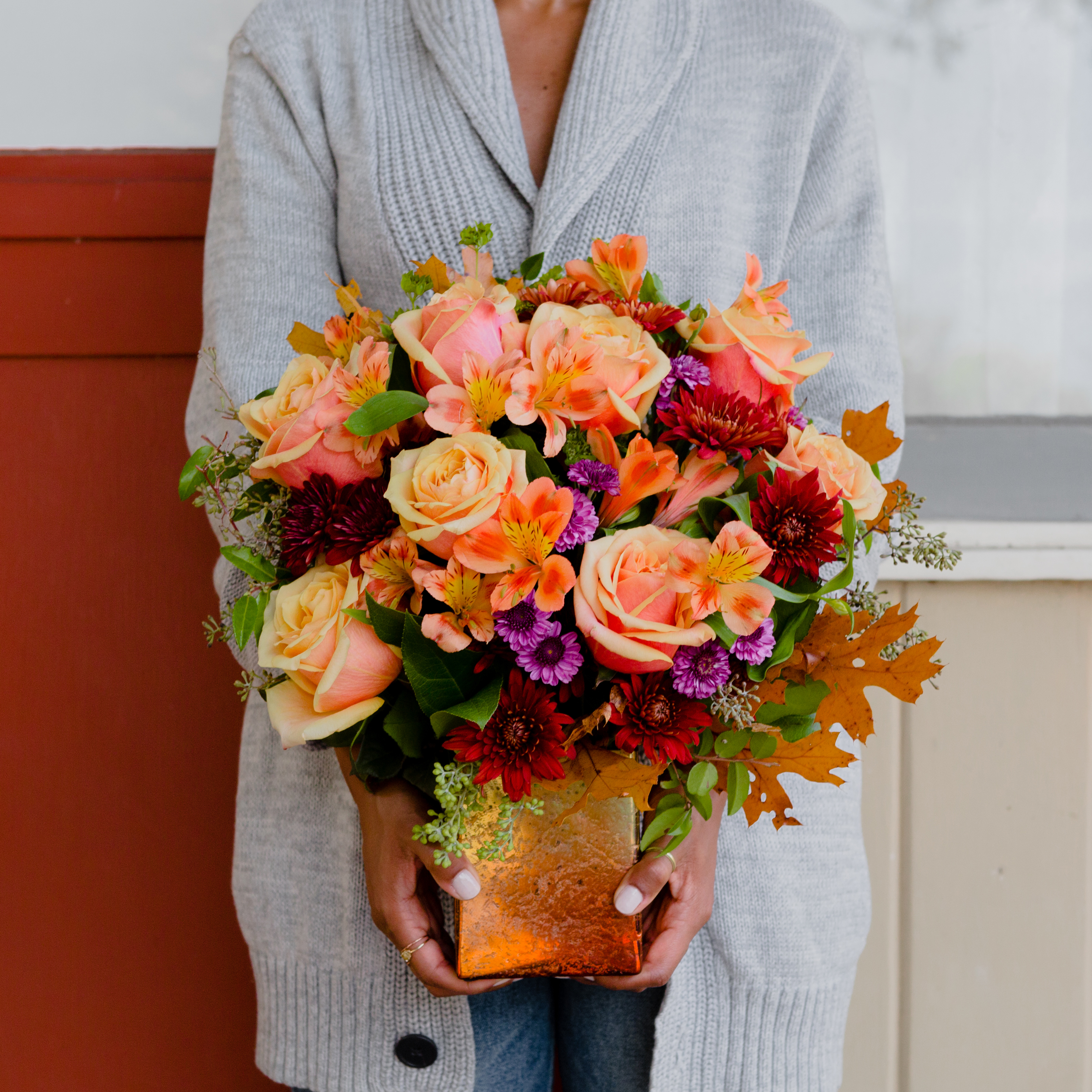 While long-distance loved ones will be missed dearly at Thanksgiving dinner, making the important connections with gifts and communications can mean the world. Even the smallest of gestures, like flowers, will help everyone have a special Thanksgiving this year.