Grandparents: we love them, respect them and hear the best stories about when we were little kids. Plus, they always give us the best treats, even as an adult. If you have grandparents in your life or a special older relative, ordering flowers for Grandparents' Day, Sunday, September 10th, is the perfect surprise treat to mark the holiday. Here are a few ways to celebrate with flowers:
Send Grandparents Day Flowers
Many people have grandparents who live far away. If you happen to fall into this category, you can always send Grandparents' Day flowers remotely. It will be such a surprise for your loved ones to receive flowers for Grandparents' Day. Be sure to pick a bouquet of their favorite blooms or a delicate arrangement of their favorite flowers. Just remember to have the bouquet delivered when you know they will be home.
Volunteers on Grandparents Day
Why not spend the day and volunteer at an assisted living residence or nursing home nursing home? National Grandparents' Day is the perfect time to plan a small party. Picking up a few bouquets of flowers will make the event feel festive and seasonal. Not all elderly people are able to be grandparents, or see their grandchildren that often, so celebrating with them is a huge compliment. Plan the event around lunch or tea time to break up the day, and pick flowers for Grandparents Day festivities to match the meal. For example, more delicate roses would look beautiful on the table for afternoon tea, while a festive luncheon would be complemented by big, bright bouquets in colors like yellow, white and orange.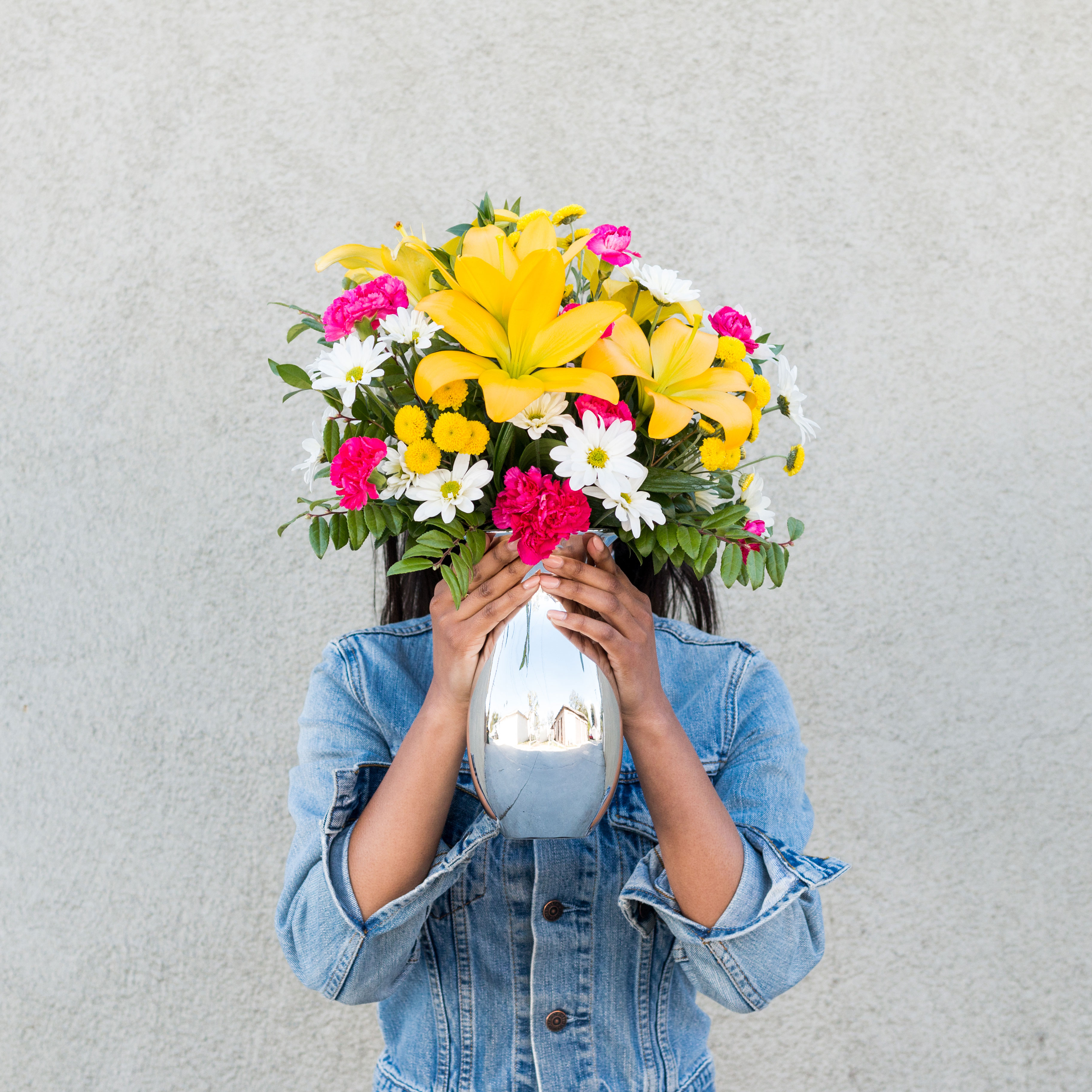 Giving a Gift on Grandparents Day
If you're planning on visiting your elderly relatives on Sunday, Sept. 10 – that's the official holiday – why not pick up a beautiful bouquet of flowers? The bright colors are certain to make the perfect centerpiece for their dining room table, and some fresh flowers will provide a pleasant, charming fragrance for the home. If you have the time, why not add to the treat and bring over some fresh baked brownies or offer to cook dinner. Not only will you make your grandparents' day a touch easier, but you will also be able to spend an evening at their house.
Throw a Grandparents Day Party
Have a small party for your grandparents and order small arrangements of flowers for each guest. You can even put them in little mason jars for a rustic touch – these can easily be obtained from a local craft store. Place one arrangement or mini bouquet by each guest's plate, and ensure that the grandparents both receive cards and a slightly larger arrangement. You can also serve their favorite food for the meal to make their day truly shine.
However you choose to celebrate your grandparents or favorite elderly relatives, you will certainly make them feel special. Whether they are near or far away, ordering flowers for Grandparents' Day is a lovely way to show your appreciation for these treasured people in your life.