Teleflora sat down to speak with the popular stylist, fellow mom and author of The Effortless Chic, a high profile lifestyle blog to share her tips on what to consider when gifting a thoughtful bouquet of flowers this  Mother's Day. She also shares insights on her favorite room in the house that she likes to have flowers, as well as reveals one of her best tips on how to take the best Instagram photos of your Mother's Day flowers.
Check out these pictures from Jen's beautiful Mother's Day brunch: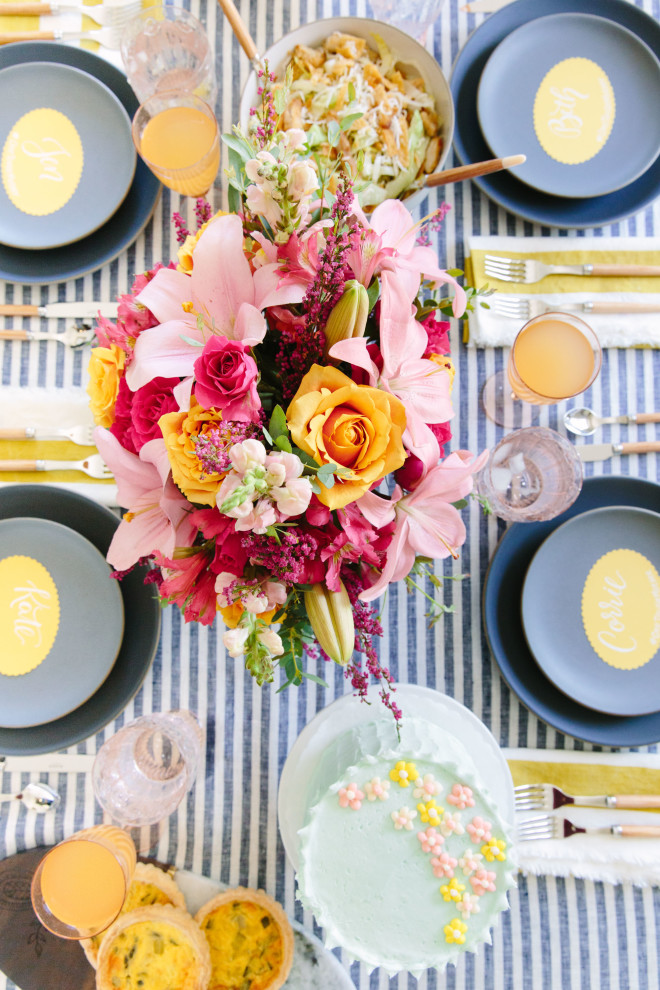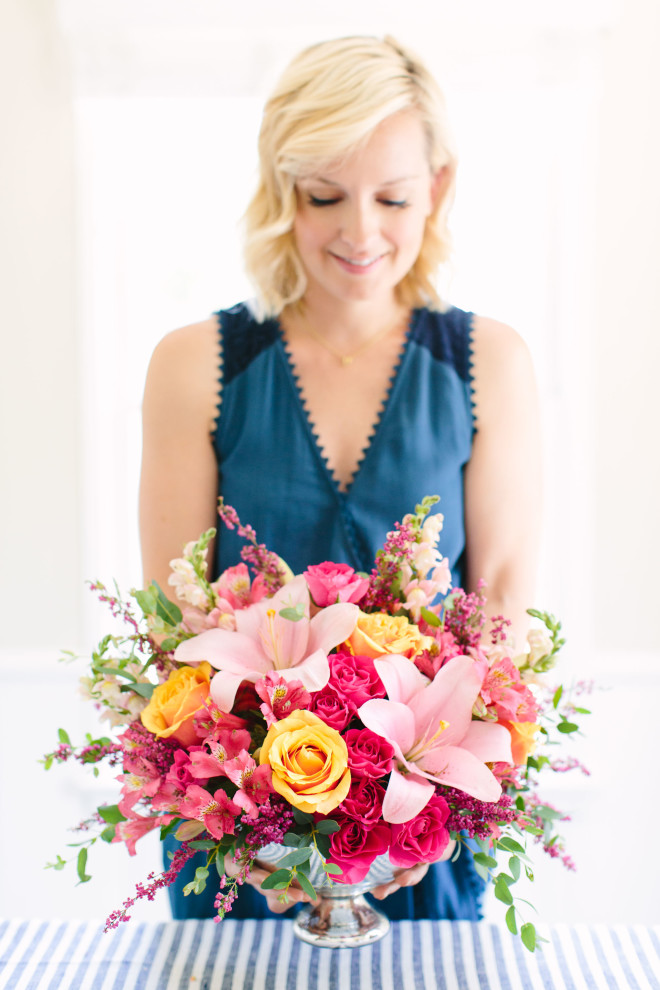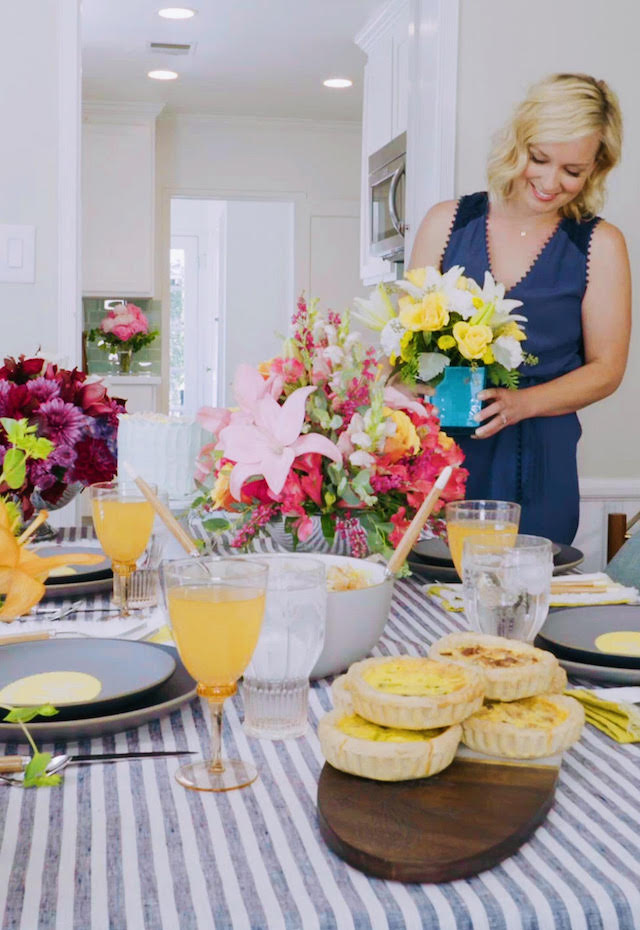 Find the mother's day bouquet featured above here: Beauty in Bloom
Jen adds, "Flowers in my bedroom are my favorite spot in the house to indulge in fresh blooms. I love that it's the first thing that I smell when I wake up in the morning, and flowers just add a very lovely and serene feeling to the room."
Knowing that flowers will be one of the most popular and thoughtful gift for moms this Mother's Day, Jen reveals that "when taking pictures of your beautiful flowers, always try to use natural light. If there's a room in your home that's brighter than the others, or even somewhere close to a window where you can open the shades and allow all that beautiful natural light to flood the room, this will really make the photos of your flowers 'POP'. Whether you're taking photos with a camera or on your phone, instead of taking the photo straight-on, my favorite tip is to take the image directly overhead, high above the floral arrangement so you can capture a stunning shot of all the gorgeous blooms. You not only will capture a stunning image that reflects all of the vibrant and pretty colors, but it adds a little drama, and you are guaranteed to get a lot of LIKES.
All Teleflora floral arrangements for this post were provided by Edelweiss Flower Boutique in Santa Monica.
Photography by Mary Costa