Mother's Day is right around the corner. And while vulnerable times are certainly changing our usual plans to spend the day with mom, that doesn't mean you have to forget about the holiday entirely. In fact, there are plenty of simple gestures and small gifts you can send to your mother to show your love and appreciation for her from a distance. Here are a few Mother's Day gifts to consider gifting to the lovely lady(ies) in your life on Mother's Day:
1. Chocolates
If you want to take the traditional route, a box of chocolates always does the trick. Send your mom's favorite treat right to her doorstep to help her satisfy that sweet tooth while watching her favorite Netflix series from the comfort of her couch.
2. A Bouquet of Her Favorite Flowers
Another timeless option, flowers are one of the gifts that can bring a smile to someone's face no matter the occasion. Mother's Day is a great time to send a floral arrangement, especially since there are so many gorgeous seasonal options to choose from. Mom deserves to be spoiled this year, so send her her favorite flowers and make it an amazing day even with the stress of the times.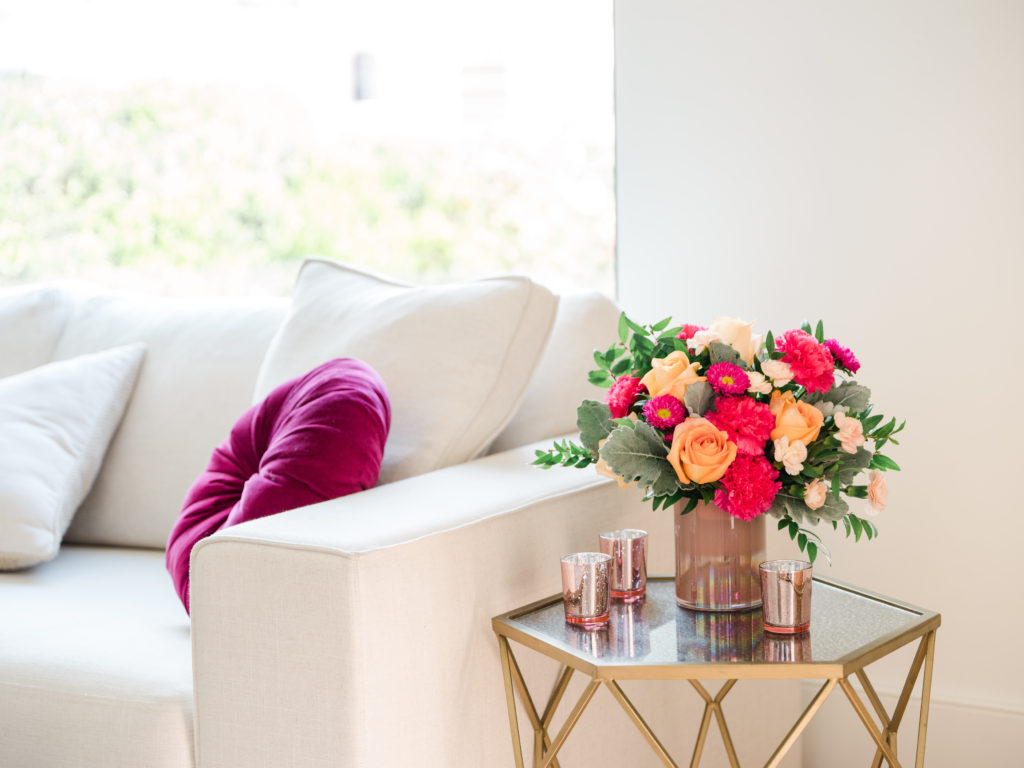 3. A Gift Card to a Local Restaurant
Supporting local restaurants and establishments is a must during these trying times. One way to do so while making your mother happy is by purchasing a gift card to use at a later date – or for takeout – to one of her favorite local spots. You can even plan a date in the foreseeable future for a bite to eat. If you mom could use a break from cooking, see if a favorite local restaurant is delivering to give her a much needed break.
4. A Video Chat Date
Coping with the fact that you won't be able to physically be with your mom on Mother's Day may seem daunting, but that doesn't mean you can't take advantage of the digital options for getting in that face time. Why not plan a dinner or lunch date to enjoy with your mom via video chat? You can even coordinate what you plan to eat so you can make the "get-together" as realistic as possible.
While it may seem uncertain when you'll be able to spend quality face-to-face time with your mother, one thing's for sure: now is a great time to reflect on the memories with your mom and look forward to the future with her. Make the extra effort to show your love and appreciation during this time with one of these thoughtful Mother's Day gifts.