While your mom always taught you to plan ahead, even the most important holidays can sneak up on you. Mother's Day is almost here, but it's not too late to score the perfect gifts for all the moms in your life. Need some gift-giving inspiration? Check out these last-minute Mother's Day gift ideas that will be sure to make mom's day.

Breakfast in Bed
Even the most notorious procrastinators can make up for lost time by dusting off their culinary talents and bringing mom homemade breakfast in bed. Whip up her favorite morning meal and deliver it to her with a tray, a card and plenty of love. Add a book, magazine or newspaper and let her know she can take her sweet time starting the day. Even if your kitchen skills don't extend beyond pouring coffee and making toast, your mom will definitely be touched by this thoughtful gesture.

Deal of the Day Bouquet
Trying to find the perfect gift while working with limited time and a limited budget? Look no further than Teleflora's Deal of the Day bouquets. All you have to do is select your price point and gifting occasion, and Teleflora's network of talented local florists take care of the rest. Using fresh, bright, in-season flowers, local designers flex their creativity and create stunning bouquets that are just as special and unique as your mom. You can even add special features, like balloons, stuffed animals and chocolates!

Arrangements can include our entire spectrum of floral selections, from roses and carnations to chrysanthemums and lilies, depending on your budget. Check out the Teleflora gallery to view examples of past customer favorites. You can also check out our Mother's Day flowers collection and send her your favorite one! Just try and send as early as possible before the florists run out!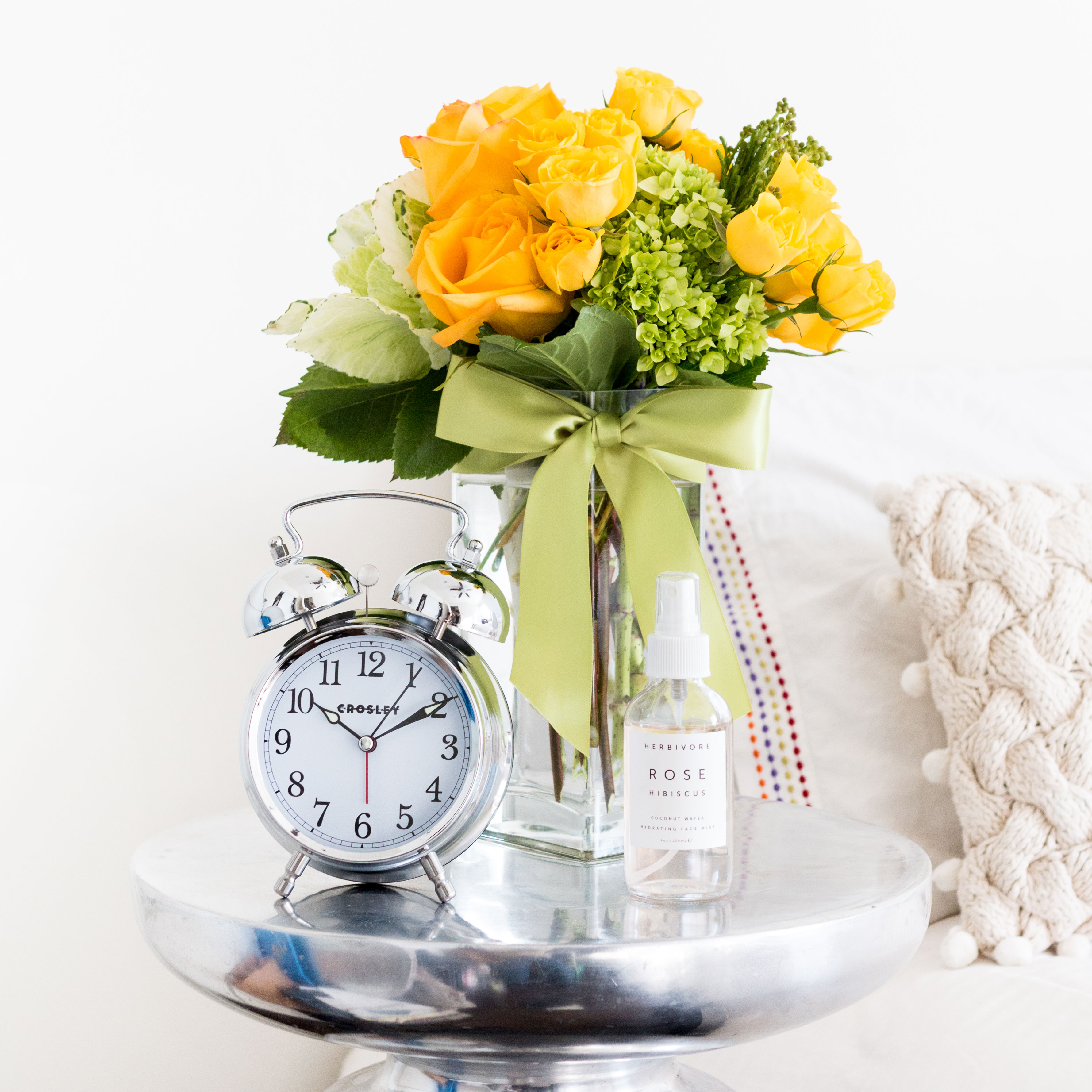 Travel Kit
Whether your mom is a jet-setter with a taste for adventure or just always on the go with the kids, she could likely use a compact travel case stocked with all the essentials. This perfect last-minute gift idea can easily be assembled with one quick trip to the pharmacy. Simply choose a cosmetics case that reflects your mom's personal style and grab some airplane-sized toiletries and accessories.

Consider including items like a toothbrush, toothpaste, lotion, hand sanitizer, soap, shampoo, conditioner, makeup remover, cotton swabs, baby powder and dental floss. Finish the kit off with some travel-sized makeup and a small hairbrush and your mom will have everything she needs for her next trip!

The key to last-minute Mother's Day gift shopping is personalizing whatever you buy. Otherwise, she is going to know that you forgot to get her something and quickly rushed out to the store.