The holidays are a great time to reconnect with family you may not always get to see, and with the rise of video chats and virtual hangouts, connecting with loved ones that don't live nearby has never been easier. Creating lasting memories and a sense of connection is more important than ever, and, luckily, these days it's possible to achieve no matter where everyone lives. 
Here are four ways to reconnect with your family, near or far, this holiday season:
Find Activities That are Fun for the Whole Family
If you have family stopping by around the holidays, several activities can be great to get everyone involved and excited. For example, a lot of families enjoy looking at holiday decorations and Christmas lights around the neighborhood. Not only will this get the whole family into the holiday spirit, but it's a simple way to bring everyone together. Another way to bring the holiday festivities to your home is by decorating with the family. You can make garlands and paper snowflakes with the kids or simply adorn your home with jovial holiday flowers like Teleflora's Snowy Village Bouquet or Teleflora's Wild and Wonderful Christmas Bouquet.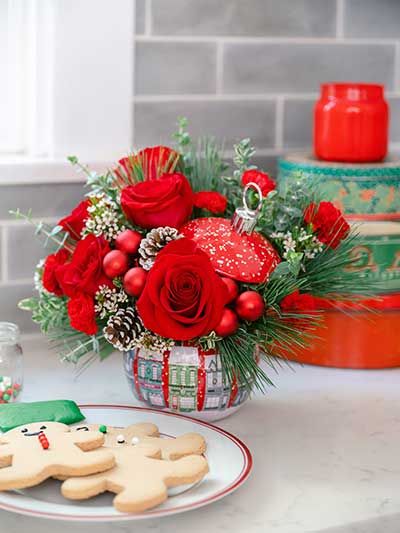 Make a Memorable Meal Together
Everyone knows that the way to a person's heart is through their stomach, and the holiday season is no different. Making a memorable meal with your family is a perfect way to get everyone involved, spend quality time with your loved ones and indulge in the delicious meals and treats that the holiday season has to offer. A lot of families enjoy getting the children involved by making gingerbread houses or decorating holiday cookies. These sweet treats are more than just a reward for your hard work over the year, but an excuse to spend a few extra hours with the kids making lasting memories. 
Take Advantage of Video Chat for the Family That's Far Away
For the families who are too far to spend the holidays together, virtual chats and video hangouts are here to save the day. New technology has made reconnecting with loved ones over the holidays easy, simple and accessible for most. Take advantage of Zoom, Skype, Google Hangout or any other web conferencing service you prefer to connect with family from afar and make the holidays feel a little warmer. 
Send Flowers to Brighten Their Holidays 
Another way to show your loved ones you care from afar is to send festive bouquets and baskets to brighten their holiday from any distance. Teleflora's Festive Sleigh Bouquet or Teleflora's Yuletide Greetings Bouquet are beautiful holiday gifts that are sure to bring joy and spirit to your family's homes and hearts. With red roses, carnations and spray chrysanthemums for accent, these flowers are more than holiday decorations but a symbol of the relationships that are most important to you.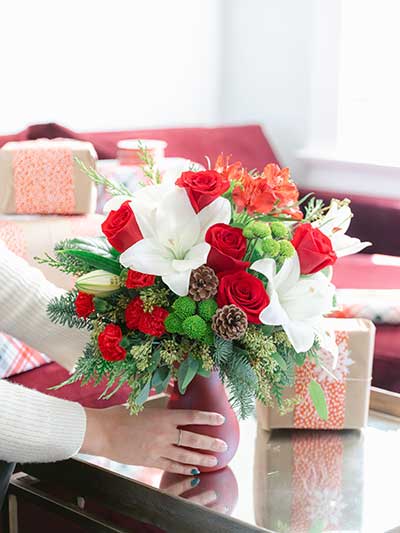 However you decide to reconnect with your family around the holidays, it's the effort and quality time that's most important. Whether your family is close by or farther away, there's always a way to show your loved ones you care this Christmas season.