Regardless of the time of year, flower displays represent a frugal and delightful way to improve your home's aesthetic appeal. Whether you are having company for a big event, or you just want to add a little color to your home for yourself and your family, floral arrangements can bring life to every room. Bring vibrant hues into your home with beautiful flower arrangements. Before you get started, though, you should check out a few pointers from the professionals:
Tips for Basic Care and Preparation
You will want to extend the lifespan of your floral arrangements as much as possible, and this process begins the moment you return home. Cut the stem and put your flowers in water before you begin making your arrangements. For tighter bulbs, such as roses, it's recommended to use warm water. It's also recommended to use florist's foam for all types of flowers in an arrangement to help each individual stem hold its place in your chosen container.
Elements of Note
When you are making your own flower display, a few types of plants will be necessary to give it the desired effect. Blossoms of varying heights and widths and vines are great additions to any display. These different textures, colors, and patterns will give your display more depth, color, and allure while making it easier to place and keep each of the prominent blooms where you desire. In similar fashion, you should find a vase or other container that will properly complement the theme of the plants within.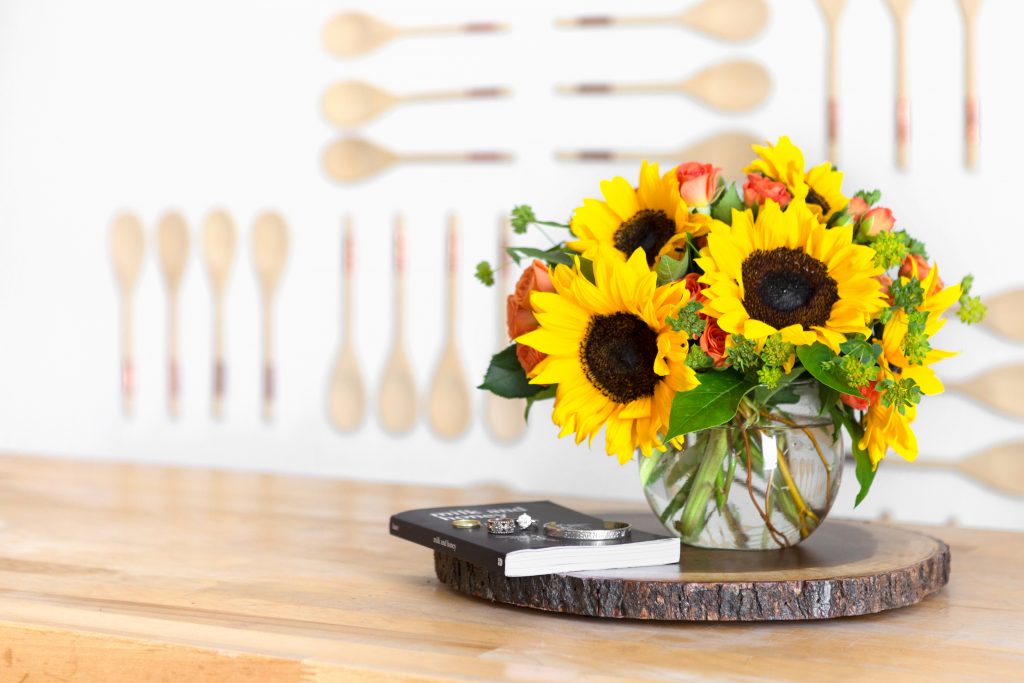 Seasonal Flowers for Your Display
The best way to start your search for the right flowers will be to identify which ones are in season during the spring, then try to maintain that theme with all the various elements you include. You can bring in new colors, scents, textures, and more when the seasons change. Using in-season blooms and the freshest one you can find will ensure that your display looks perfect and lasts a while. If you don't have any good options, you can also pick up fake versions on the popular seasonal blooms and use those to make your flower display until fresh ones are available.
Choosing the Right Spots
If you are new to DIY flower displays and want a quick leg up, you can always get a premade option and take notes from what the professional florists come up with, as well as how they brought their combinations to life. In these instances, try to be creative with your placement of the display in the home. Go off of the themes of individual rooms, and connect them with a display that matches the decor and the season.
Decorating your home with colorful flower displays is exciting and the perfect way to bring life and nature into your home, all year long.  Don't waste any time, go pick up some flowers and succulents and get moving on these projects now!