[et_pb_section admin_label="section"][et_pb_row admin_label="row"][et_pb_column type="4_4″][et_pb_text admin_label="Text" background_layout="light" text_orientation="left" text_font_size="14″ use_border_color="off" border_color="#ffffff" border_style="solid"]
Receiving a bouquet of flowers is a thrilling experience, but now that you have them set out for display, you want to keep them looking their best for as long as possible. There are plenty of suggestions out there for what do do with a fresh cut bouquet, but some of them are nothing more than old wives' tales.
There are some rules that usually work when dealing with fresh cut bouquets of flowers.
To prepare the vase, fill it with about 4 inches of cool to room-temperature water. Take a moment to add the floral food (the small packet that usually comes with the order of flowers) to the water. Make sure that none of the bouquet's leaves fall under the water line. If wilted or rotting leaves are in the water, it's more likely that a harmful bacteria will develop that will shorten your flowers' lifespan.
Next, cut the stems of your flowers diagonally about 1 inch up from the bottoms, but don't remove the thorns (if there are any). This will give your stems more surface area to absorb the water and take in nutrition. Place your plants in the vase and let them hydrate for at least a few hours before you move the bouquet around. Also, keep them in a cooler area, away from direct sunlight or gusts of air. Always make sure your fresh beauties have enough water. It's a good idea to change the water out every 24-48 hours.
In addition to these rules for floral care, there are a few tips and tricks that you can try out to keep your flowers alive for longer. Here are four of those methods and the rationale to their use:
1. Coins
The penny is the the most popular coin to drop in a vase of water to keep your fresh bouquet looking its best. The acid found in copper can act as a a natural, anti-bacterial means of preventing the growth of bacteria in your flowers. While many don't realize it, nickels also contains copper, so you can use them too.
2. Aspirin or sugar
Adding either of these is thought to be a good way to combat the aging process in fresh plants. The sugar will provide added nutrition in the flowers and an aspirin is believed to increase the acidity in the water itself. By doing so, it will actually help the water fight against gravity to make its way from the bottom of the stem to the rest of the plant.
3. Bleach, vinegar, soda or alcohol
The bleach, vinegar and alcohol will help protect your plants from things like mold and bacteria by keeping the water disinfected. Soda, on the other hand, can actually benefit your bouquet by providing nutrients (like sugar) and helping keeping the blossoms looking their best. If you are using a clear vase, use clear liquids like white vinegar, lemon-lime soda or vodka.
4. Hairspray or mouthwash
These two grooming products help in different ways. The acids found in mouthwash kill the bacteria on your flowers and the hair spray coats them with a protective layer to keep them shielded from harmful substances.
[/et_pb_text][/et_pb_column][/et_pb_row][/et_pb_section]
Summary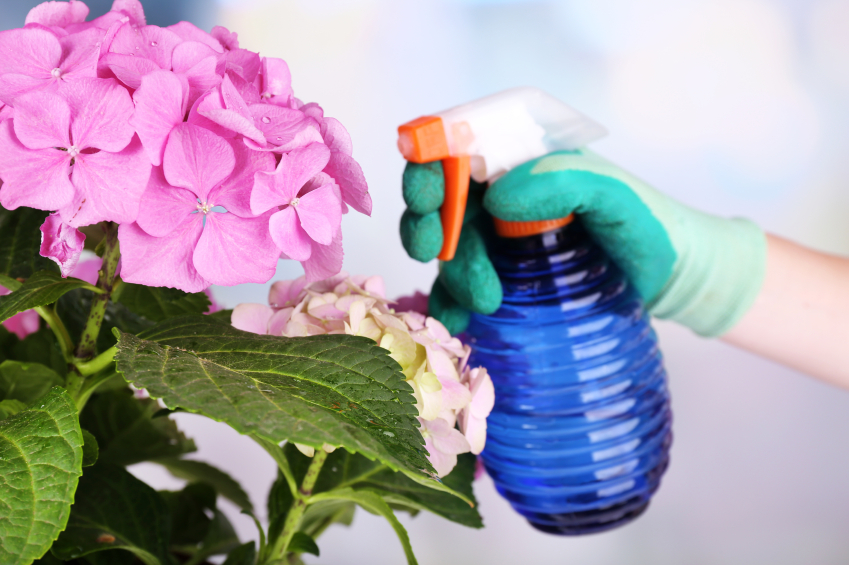 Article Name
How to Keep Your Flowers Fresh and Fabulous
Description
There are plenty of suggestions out there for what do do with a fresh cut bouquet, but some of them are nothing more than old wives' tales.
Author