The end of the holidays means the end of garlands, holly and poinsettias adorning your home until the season comes back around again, and this can make your house seem a bit dull and dreary as the winter continues. However, as the new year begins there's a great opportunity to decorate your home with a variety of fresh flowers and plants, and as Houseplant Appreciation Day comes around you'll have even more reason to bring these new beauties into your home.
National Houseplant Appreciation Day is celebrated on January 10th to raise awareness of the host of benefits an indoor plant can bring to your household. Houseplants are a valuable way to improve air quality and release moisture in your most intimate spaces, and they're generally pretty easy to care for.  
As National Houseplant Appreciation Day approaches, here are some of our favorite ways to celebrate: 
Pick Up New Houseplants to Adorn Your Home
If you're already missing the decorations and flowers of the holiday season, buying new houseplants to spruce up your home is the perfect way to celebrate. Houseplants like Teleflora's Peaceful Zen Garden or Teleflora's Good Luck Bamboo are luscious options to bring a new life to your favorite spaces. These eye-pleasing and easy-care succulents add a touch of peace and elegance to any room they're in. 
Move Your Houseplants to New Spaces 
A simple way to celebrate your houseplants is by moving your favorites to a new spot in the house. This will refresh your attention for plants you might have forgotten about so you can give them a little extra care. Switching up the amount of sunlight they get or simply adding a little extra fertilizer can revive your plants to their lushest state.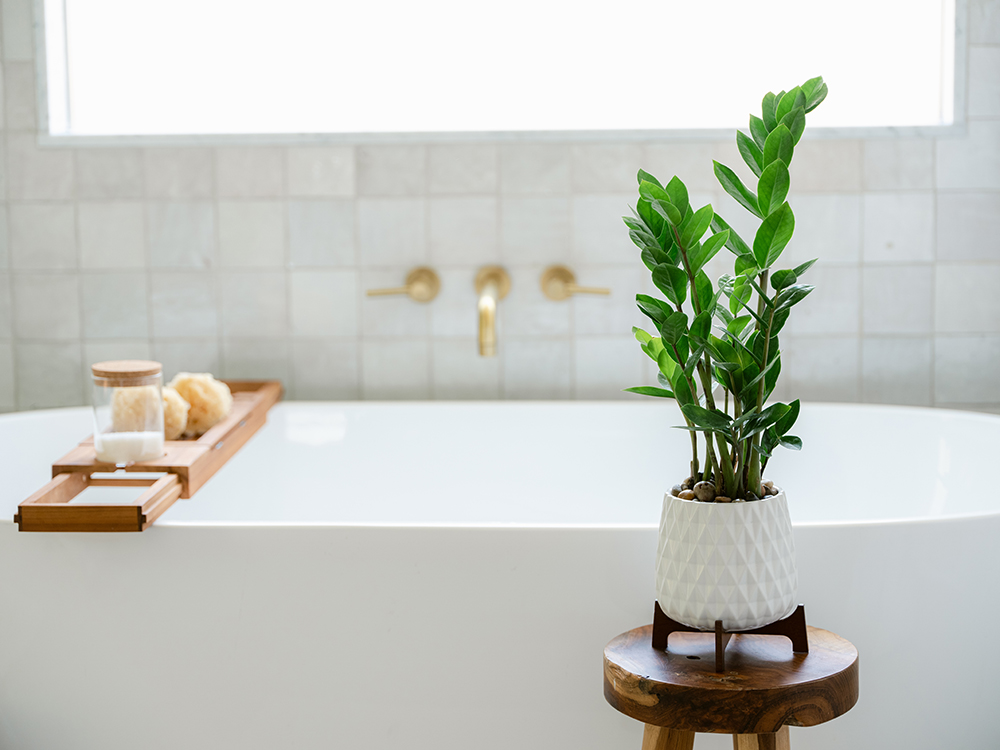 Visit Your Local Nursery
Not only is visiting the flower shop or nursery in your neighborhood a great way to celebrate houseplants, but it's also a chance to support your local businesses. Walking around and enjoying the herbaceous and vibrant green houseplants is always a lovely way to spend the day, and you might even end up finding the newest addition to your plant family.
Send a Plant to a Friend or Loved One 
If your home is already adorned with your favorite flowers and succulents, a perfect way to celebrate might be sending a houseplant to someone you love. Lush and manageable options like Teleflora's Luxe Leaves Plant or Teleflora's Desert Beauty Succulent Garden are a great way to bring attention to National Houseplant Appreciation Day while also showing someone you care. Perfect for any room in the house, they're sure to make your loved one's day and catch the eye of anyone who sees them. 
Whether you celebrate by picking up new plants, moving old favorites around or sending a mesmerizing arrangement to a friend, recognizing how these beauties can rejuvenate your home is most important. For more charming and easy-to-care-for houseplant options, check out our favorite plants and succulents from Teleflora – always arranged and delivered by local florists!