Mother's Day isn't just about celebrating the woman who gave you life, it's about expressing gratitude for the hard work and unparalleled love of all the maternal figures in your life. Chances are, you know more than one amazing mom who should to be honored for making the world a better place. From friends and sisters to aunts and grandmothers, there's no limit on the number of strong women that deserve to be celebrated on this special holiday. While you can never have too many motherly figures in your life, finding the perfect gifts for each one can be challenging. Looking for some Mother's Day shopping inspiration? Check out these helpful gift ideas for motherly figures in your life.

Mother's Day Flowers
What better way to say "I love you!" than with a beautiful springtime bouquet? Flowers have long been used to express gratitude and affection, and they're a fresh, lively way to brighten up a home. While some of the most popular flowers for moms include tulips, roses and lilies, almost any combination of blossoms is sure to please the motherly figures in your life.

When choosing floral arrangements, be sure to consider the personalities and styles of the moms you're shopping for.  Our Mother's Day flowers collection has a variety of colors, types of flowers, and sizes to choose from.
"Mom's Day Off" Kit
Have a sister, aunt, cousin, spouse or friend with small children who could use some time to herself? Give her the gift of rest and relaxation by crafting a personalized "Mom's Day Off" kit. Grab a basket or box, and fill it with everything she could need to kick back and let her hair down.

For the lady in your life that enjoys the finer things in life, fill the kit with a bottle of wine or champagne, delicious chocolates and some at-home spa treatments. Movie enthusiasts will enjoy film-themed kits filled with cinema tickets, popcorn, candy and the latest DVDs. A basket complete with a yoga mat, water bottle and headphones is perfect for the athlete on your shopping list. Don't be afraid to think outside the box and get creative!

Family Tree
A great gift idea for a grandmother – or any relative interested in genealogy – is a customized family tree. Just a few years ago, embarking on a genealogical research project was a daunting task that involved sifting through paper records upon paper records. Now, there are plenty of web-based programs that have almost completely digitized the process, which means it's simpler than ever to compile a detailed, in-depth family tree. Search around online to see what genealogy platform fits your family's needs, and get to work researching your past.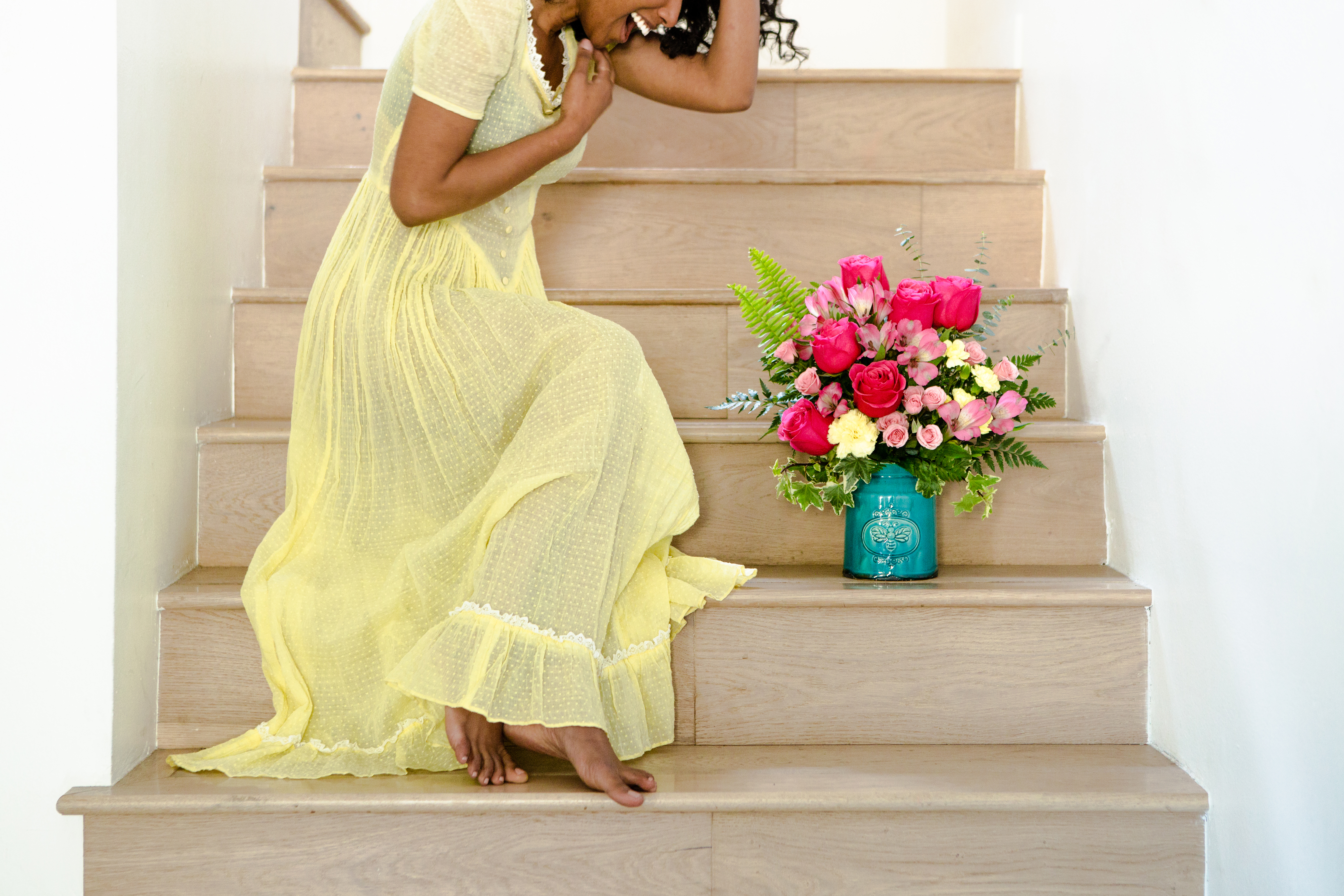 Mother's Day isn't just meant for your birth mom. There are plenty of other motherly figures that have had an impact on your life or who have helped raise you that would love to hear how much you love and appreciate everything they do for you! If there are multiple people, sending unique and beautiful flowers is the perfect gesture. Who are you celebrating this Mother's Day? Share below!