Aries season is right around the corner, and it's the perfect time to celebrate the passionate fire sign in your life. Your favorite Aries is likely tenacious, motivated and confident with a love for all things adventure. They bring a lot of passion and excitement to those around them, so it's only right to honor them as their season comes back around on March 20th.
If you're looking for the perfect gift for the Aries in your life, here are some of our favorite flowers and gifts to get you started:
Send an Arrangement of Flowers to Make Their Day
When it comes to the perfect gift for your favorite fire sign, you can simply never go wrong with a stunning bouquet of flowers. Match your Aries' passion and enthusiasm with colors reminiscent of their ruling planet, Mars — think all things red! An arrangement like Teleflora's Enchanted Red bouquet might be just the radiant red gift you're looking for. With red roses, dark pink alstroemeria and miniature red carnations, they're sure to be dazzled by this bright assortment of flowers. Or, consider Teleflora's Kissed With Crimson bouquet, which features pink lisianthus, fuchsia carnations and red alstroemeria to appeal to their confidence, energy and zeal.
If you're looking for something uniquely bright and bold, Teleflora's Mid Mod Brights bouquet might do just the trick. With hot pink roses, peach gerberas, hot pink carnations and cushion spray chrysanthemums, these flowers are radiant and cheerful to bring extra joy to their special day. Another bold option to consider is Teleflora's Standout Chic bouquet. This one-of-a-kind arrangement features orange roses, dark orange carnations and peach miniature carnations to brighten your favorite Aries' day and show them just how much you care.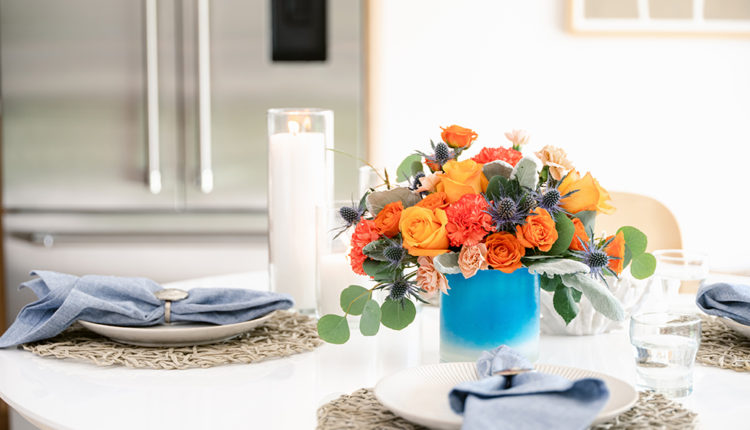 Surprise Them with a Spontaneous Adventure
Because of the Aries' tendency to be adventurous and energetic, your favorite fire sign will love a spontaneous adventure. This could be something simple such as taking a drive to look at the stars or going somewhere in town you've never been before. Or, you can do something bigger, like taking an unplanned road trip or traveling somewhere new for the weekend. The Aries in your life will certainly love the idea of an impulsive adventure, as well as not having to focus on the minute details of planning to get there!
Go Simple with a Candle They'll Love
While Aries are passionate and determined, it can be difficult for them to relax and get out of their own head. A candle might seem like a simple gift, but it might be just what they need to center their minds and take a breath when they start to feel overwhelmed. Consider relaxing scents such as lavender or eucalyptus — so they can take a step back and practice mindfulness when they need it most.
With Aries season quickly approaching, it's a great time to think about a gift they'll love. No matter what you choose to get your favorite fire sign this March, appealing to their sense of adventure, enthusiasm and confidence is a good place to start. You can rest assured they will cherish whatever you get them and appreciate the thought and effort.