[et_pb_section admin_label="section"][et_pb_row admin_label="row"][et_pb_column type="4_4″][et_pb_text admin_label="Text" background_layout="light" text_orientation="left" text_font_size="14″ use_border_color="off" border_color="#ffffff" border_style="solid"]
Teleflora's Love Note Concierge (1-844-IT-IS-LOVE)
February 3rd – 12th
from 7:00 a.m. to 11:00 p.m. ET.
No charge, no purchase, no strings, just words of love!   
'Love Note Concierge' is FREE, friendly and just a phone call away. 
Teleflora has partnered with Hannah Brencher to help consumers craft the perfect love note. Hannah founded The World Needs More Love Letters, a global organization that uses the power of social media to write and mail love letters to individuals in need.
Thanks to Hannah and the talented, thoughtful team at Teleflora's "Love Note Concierge," writing the perfect sentiment is easier than ever with a personal coach to help you express everything you want to say to your loved one when sending a Valentine's Day bouquet. We encourage everyone to call and surprise your Valentine with a special message!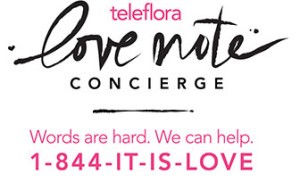 To learn more about Hannah's The World Needs More Love Letters global organization, watch her TED Talk:
[/et_pb_text][et_pb_video admin_label="Hannah Brencher Ted Talk " src="https://www.youtube.com/watch?v=LVFVaWCV1TE" image_src="//i.ytimg.com/vi/LVFVaWCV1TE/hqdefault.jpg"] [/et_pb_video][et_pb_text admin_label="Text" background_layout="light" text_orientation="left" text_font_size="14″ use_border_color="off" border_color="#ffffff" border_style="solid"]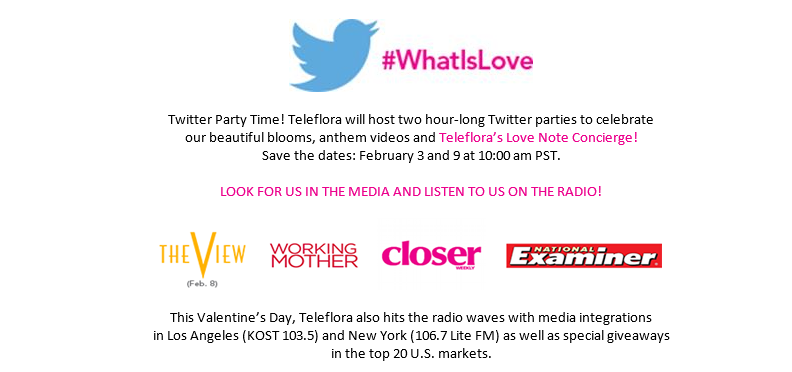 [/et_pb_text][/et_pb_column][/et_pb_row][/et_pb_section]