Friday the 13th. People ignore it. People love it. People have a pathological phobia called paraskevidekatriaphobia – say that one three times fast – which means that they freak over Friday the 13th. It's kind of neat that October, a month of all things that go bump in the night, happens to have a Friday the 13th this year. So unless you have an extremely superstitious friend or relative, go ahead and have a bit of fun on this day. After all, Halloween is coming, right? Here are a few fun and freaky ways to celebrate Friday the 13th this year:
Dress in All Black and Decorate
Those inclined towards the dramatic may want to take their wardrobe into account this coming Friday. Why not dress in all black and embrace the macabre? If nothing else, you'll get a chance to try out that new black dress, and wear the day's theme – literally. In fact, you can take the eerie nature of this day one step further and have friends over for themed cocktails, snacks and a spooky movie or two. Scary viewing not your thing? Use Friday the 13th as an excuse to get your house decorated for Halloween and add some spooky Halloween flowers – just don't do it alone. Head to your local craft store and grab Styrofoam for friends to decorate to look like gravestones. Stick them outside in your front yard to get in the mood of the season with a pumpkin or two. To make your interior festive, look for fake spider webs, neat little pumpkin knickknacks and orange lights to hang around your home.
Host a Dinner Party
Turn your home into the haunted mansion this Friday the 13th and host a ghostly dinner party for a few friends and relatives. If you know your nearest and dearest aren't into anything too frightening, be sure to keep the decor light and quirky. You may even want to snag a superb flower arrangement as a centerpiece; sunflowers, orange roses and bold orange lilies can look festive without being fearful and match those October pumpkins. For dramatic effect, you may want to find a smoky vase and a spider or friendly ghost to hide among the blooms. Draping the arrangement with some fake spider webs can also add to the haunted vibe.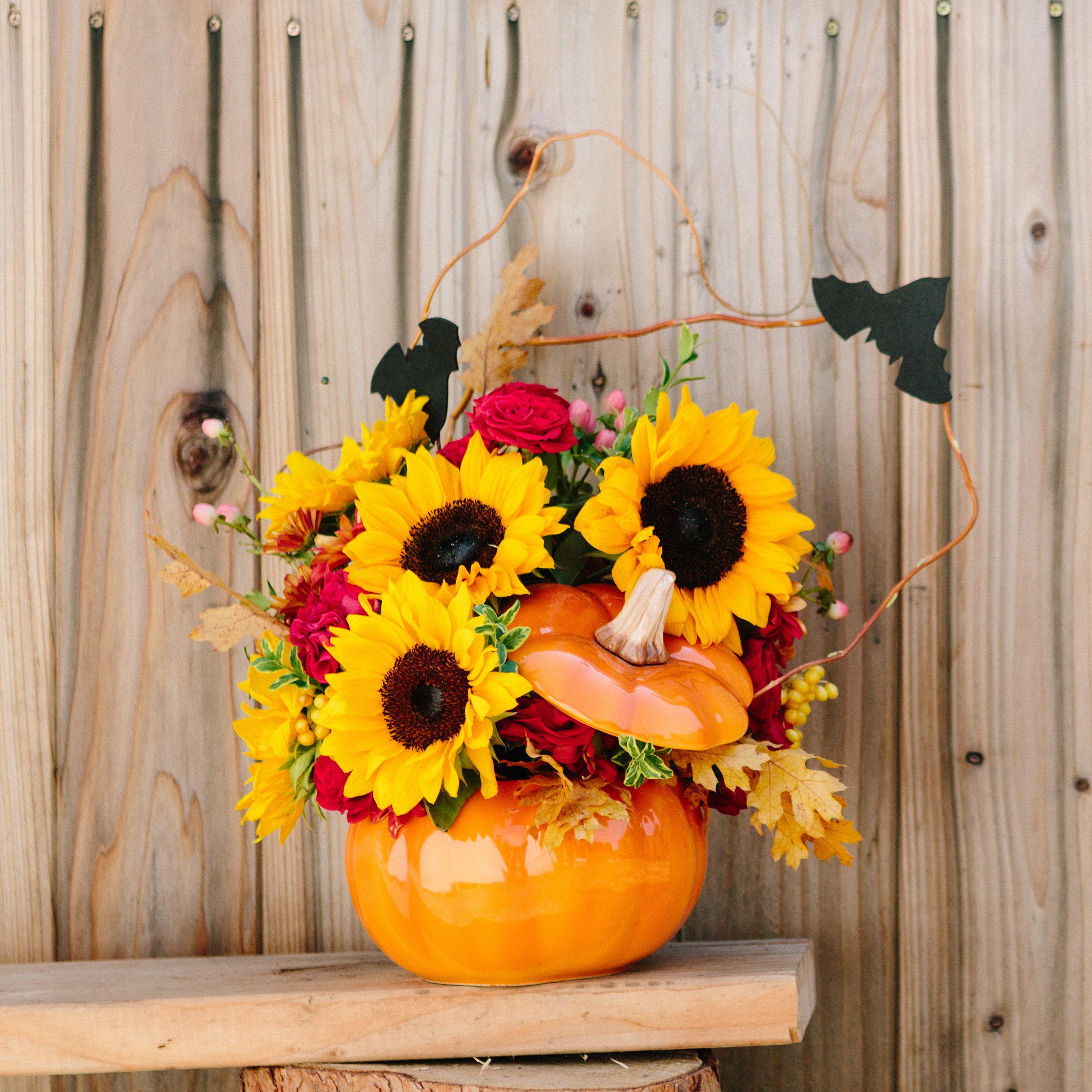 Send a Timely Gift
Sometimes it's fun to drop a friend a present "just because," but if you're the kind of person that prefers an excuse to send something, why not use Friday the 13? Consider it the unofficial start to the Halloween season – even though some people think that it kicks off on Oct. 1. Pop a DVD of "Hocus Pocus" in the mail and follow up with some pretty flowers to put a smile on your friend's face. Know of a creepy novel they'd like to read? Send the book, or the downloadable Kindle link directly and set the seasonal mood.
Friday the 13th doesn't have to be harrowing, but it's fun to play with the traditionally freaky mood of the date. Whatever you do, make it fun – and don't terrify anyone who truly has paraskevidekatriaphobia!