The Rio 2016 Olympic Games are finally here, and we are ready to cheer our favorite teams to victory. The Olympic Games create this amazing phenomenon that bring the entire country together, family, friends, coworkers, and even strangers, just to support our competing athletes. Since this is already going to be such an exciting summer, why not make it one to reconnect with loved ones They don't have to be major athletes to mean the world to you! Here are a few of our favorite ways to celebrate the champions in your life:
Send Olympic-Worthy Flowers
All the Olympic athletes are adorned with flowers throughout the ceremonies, so why not shower your loved ones with floral arrangements to make them feel like a medalist of their own. Thanks to Visa, during the Summer Games you can receive 40% off your orders when you use Visa Checkout and promo code VISAGOLD. It is the perfect time to send flowers online! Whether you want to shop patriotic themed bouquets or Rio inspired flower arrangements, Teleflora has the perfect flowers to honor the summer festivities. Plus, who wouldn't like to receive a bouquet from someone important to them for no other reason but to say "hi". Share a few of these tricks on how to keep their cut flowers fresh and bring a smile to their face for days to come.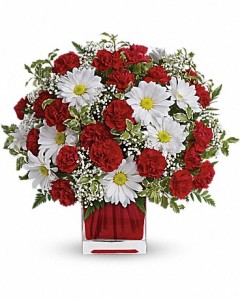 Host an Olympics Viewing Party
Instead of watching the games alone this year, make viewing parties to reconnect with people who live close by. What better way to cheer on your favorite events than with people you like and great food. Plan a patriotic meal or make some fan-favorites and just enjoy the time together. With summer coming to a close and the chaos of the holidays right around the corner, now is the perfect time to relax and unwind in the comfort of your own home. If you really want to go All-American, have a blowout summer BBQ and make it an Olympics viewing party that no one will ever forget.
Organize an Awards Ceremony
Embrace the awards ceremony mentality and let your loved ones know your favorite thing about them. Reward them with something you know they will like and let them know how you feel. Whether you are sending them flowers online like mentioned above, getting them their favorite take-out food, or taking them to a movie they've been dying to see, this small gesture will mean the world to them. If you aren't able to buy them something, sending a handwritten card with your award is a sure way to make them smile and feel extra special. Oftentimes we don't tell people what we like about them or how much we appreciate their great qualities in life, so the Olympics are the perfect time to make everyone feel medal-worthy.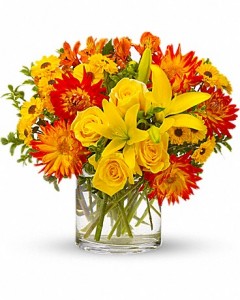 Create At-Home Olympic Games
Much like a viewing party, a fun way to honor the summer games and make people feel good about themselves is to create games of your own. Gather everyone in one place and have different stations of activities the whole family can engage in. Not only will it bring everyone together, but it is a great way to encourage people to get back outside and be active. Give everyone the chance to pick a game and set them up for a day, or the whole weekend, of fun! In the end, reward everyone with prizes during an award ceremony of your own. It is the perfect excuse for a healthy amount of competition and a way for everyone to show off their skills.
However you choose to celebrate the champions in your life, just remember that it is all about reminding them how much it means to have them in your life. A little bit goes a long way! And don't forget, thanks to Visa, celebrate the Rio 2016 Olympic Games with 40% off all bouquets when you use Visa Checkout!