Easter lands on April 4 this year, which means it's right around the corner. Since we're still following restrictions and recommendations for social distancing, you and your close family may be celebrating on your own again this year.
But don't let the little ones assume that means there isn't room for fun! With so many different at-home activities to consider, you and your children will have a blast at home for Easter this year. Here are a few fun ways to get into the spirit with Easters flowers and more:
1. Decorate Eggs the Old Fashioned Way
A classic holiday tradition, decorating hard boiled eggs is a great way to keep your children busy and get the creative juices flowing. Grab a dozen eggs and food dye and prepare a bowl or dish with fake green Easter grass to put the finished product on display.
2. Make Easter Chocolates 
If the hard-boiled eggs aren't a hit in your house, consider a sweet treat instead. Preparing your own Easter chocolates can be another fun way for your children to exercise their creativity and it can also teach them some valuable cooking and kitchen skills. You can grab melting chocolate and seasonal molds at your local bakers or craft shop, or you can get them online. You can even plan to prepare a big batch and deliver them to family members you would normally see on Easter.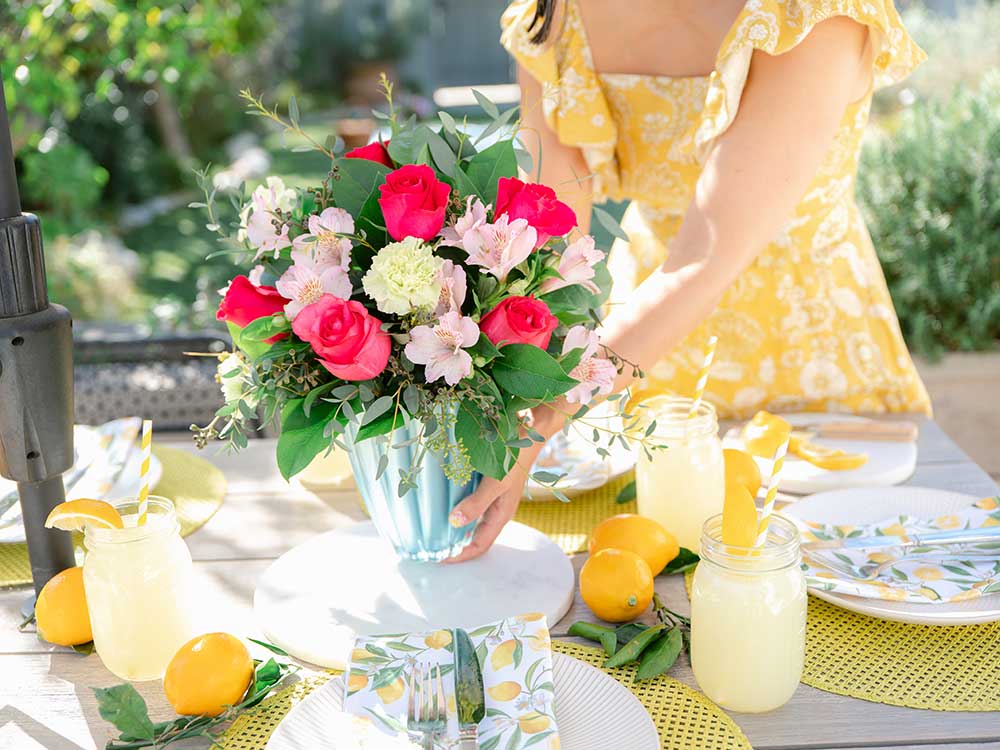 3. Put Out the Holiday Decorations
Whether you go all out for every holiday or play it safe and subtle on Easter, this year is the one to decorate. It's an easy way to lift your spirits and can be a great opportunity to learn about your kids style preferences.
4. Send Easter Flowers to Loved Ones!
You may not have a chance to gather with distant relatives this Easter, but that doesn't mean you can't show your love and appreciation from afar. Let them know you're still thinking about them this holiday with a surprise Easter flower delivery. Teleflora can help you share the sentiment with one of our lovely seasonal floral arrangements filled with lilies, daisies, tulips and other popular flowers around Easter time. We have plenty more Easter bouquets to choose from.