Roses have long been seen as the best flower to give to your significant other or romantic interest in an effort to show your affection. And, with Red Rose Day falling on June 12, now is the time to consider how you will celebrate the nationally recognized, lighthearted holiday as a reason to make your special person feel appreciated and happy. Additionally, you do not necessarily need to stick to the color red to celebrate the holiday, as several other options signify love and romance.
Before you pick the perfect flowers, you might want to know what the various rose colors mean, as you don't want to accidentally say the wrong thing with the option you choose.
A Quick Guide to Rose Colors
Rather than only offering one color of roses this June 12, consider combining a few to exude a more well-rounded aesthetic and meaning. Here is a breakdown of what each of the more popular rose colors mean and signify:
Red:

To start with the most obvious, red roses are meant to exude a sense of love and romance, and are generally the most popular type to give to a significant other. Red roses are also sometimes seen as a token of respect and courage. They are not, however, the only ones that commonly signify love.

White:

White roses are a bit more formal, and are especially common at weddings and other functions. However, you can give your loved one a bouquet with white roses on June 12 to show them that you feel a joyful love for them.

Lavender:

This color rose is especially useful when you are just entering into a romantic relationship, as it signifies enchantment in many circles. Some would even argue that it is the best color of rose to signify having fallen in love at first sight.

Pink:

Finally, another popular tint of rose, pink arrangements can show your significant other that you admire them, and feel a graceful sort of love for them. Pink roses are also meant to be a bit more glamorous and unique, adding a nice appeal to any bouquet.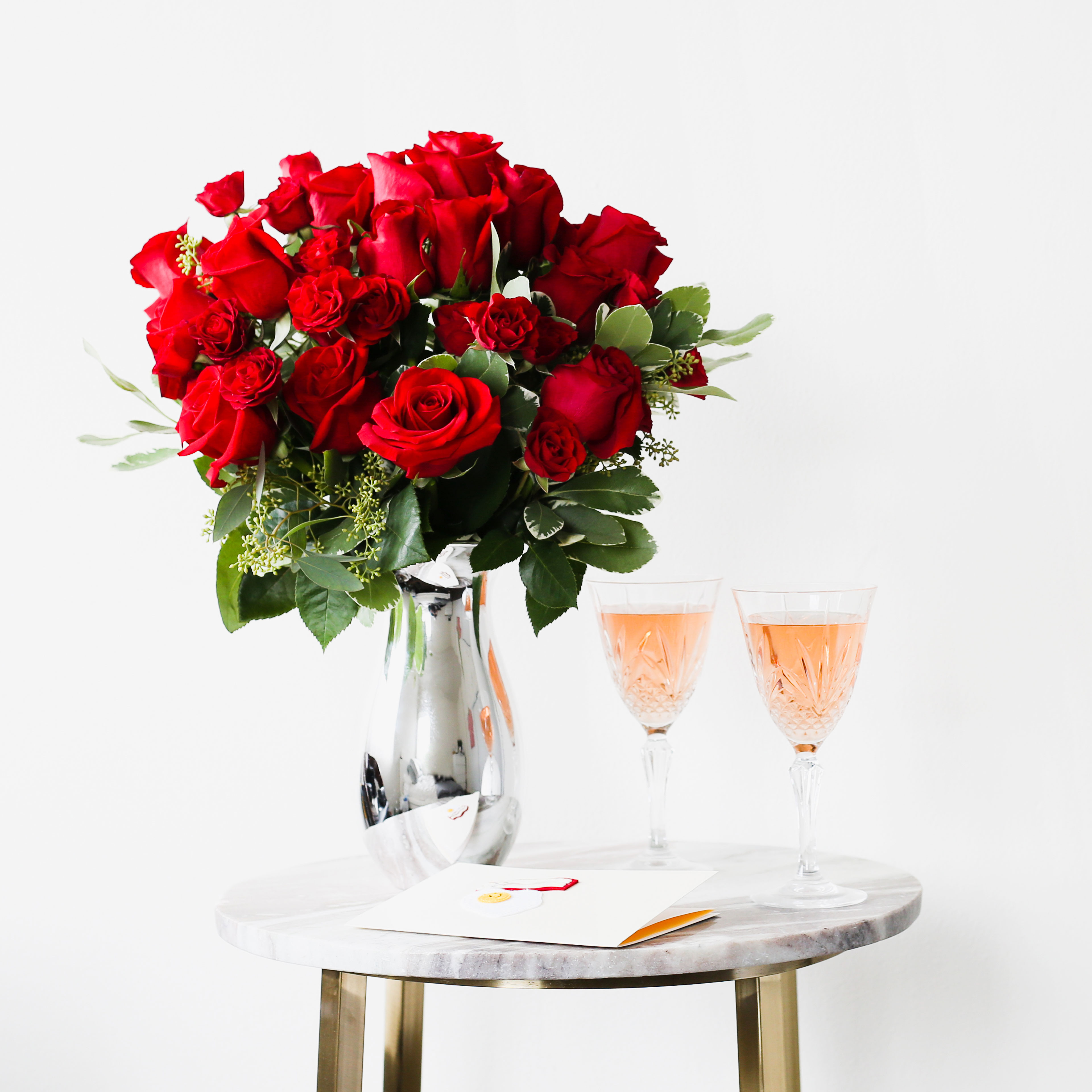 No matter which route you choose to take, we have you covered. We have rose bouquets in every color to say exactly how you feel! Don't miss out on the opportunity to show your significant other you care this Red Rose Day!