Fall might be known for its vibrant colors of red, orange, and yellow, but pink is the real star for the month of October. As many of you probably already know, this month is National Breast Cancer Awareness Month, and we thought we would share a very special partnership we have with the Breast Cancer Research Foundation. You might be thinking to yourself that October is essentially over, but this means so much to us, that we actually work together all year long. What I am talking about? Read on to learn about our fight for a cure:
Cancer Divides, We Unite
The Breast Cancer Research Foundation's mission is to prevent and cure breast cancer by advancing the world's research. Did you know that every two minutes a woman in the United States is diagnosed with breast cancer? That is a scary amount and something BCRF wants to make a thing of the past. This year, BCRF is investing $57 million in research to support 250 researchers in 14 countries. The Breast Cancer Research Foundation spends 91 cents of every dollar on research, remaining one of the most fiscally responsible nonprofits, and is the only breast cancer organization with an "A+" from CharityWatch. As of right now, there are nearly three million breast cancer survivors, and they want that number to keep rising! So the more money BCRF is able to raise, the more research that can be done to find a cure to fight breast cancer.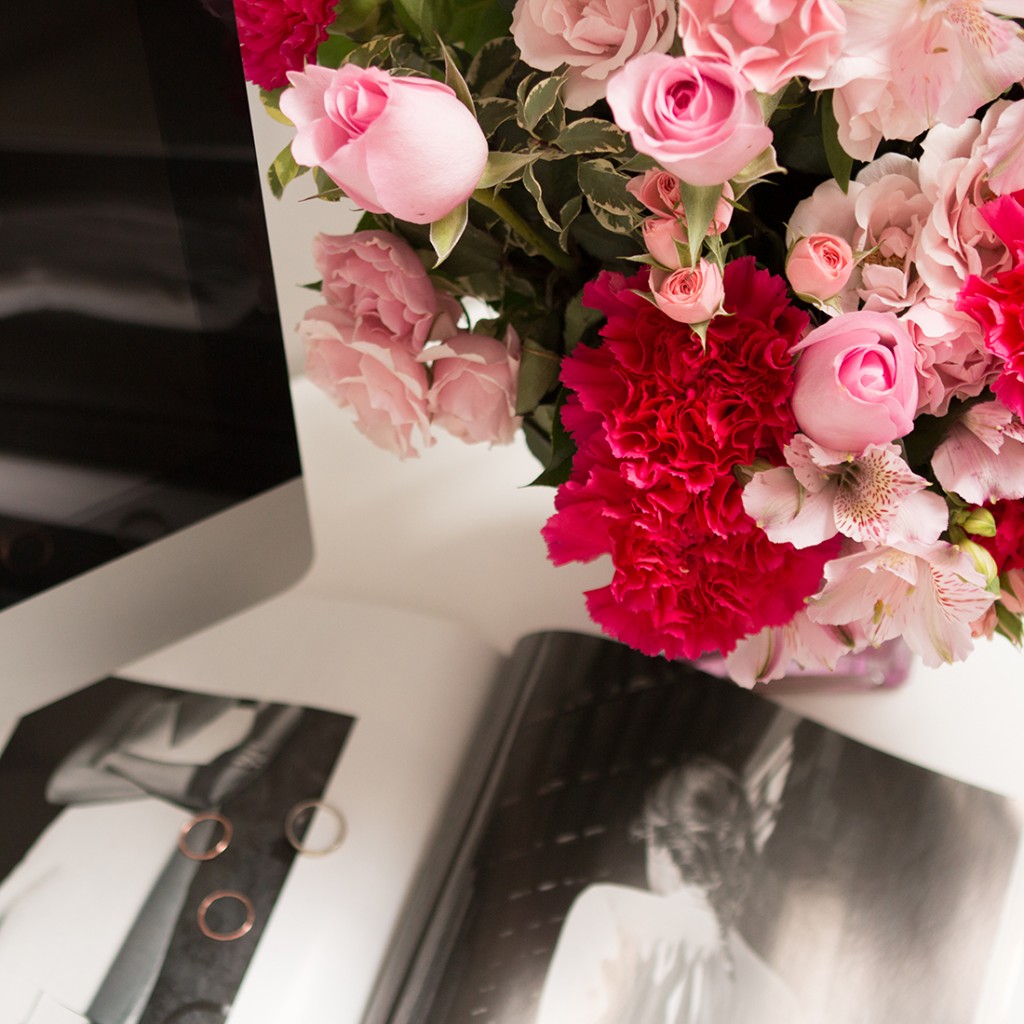 Think Pink
Whether you have a breast cancer survivor in your life who you want to celebrate or just want to do your part to find a cure, our partnership donates 15% of your purchase of our Pink Grace Bouquet to support the Breast Cancer Research Foundation's efforts! This pretty in pink bouquet of roses, spray roses, carnations, and alstromeria adds the perfect pop of color to any room and is not only limited to October. Yep, that's right! All year long, if you purchase this flower arrangement, you could be changing the future of breast cancer research forever.
Help us create a world with more survivors by gifting this beautiful flower bouquet to a loved one in your life. Celebrate courage and send flowers online of beauty and hope!