It's time to celebrate your wonderful administrative professionals! Here's inspiration for how to show your appreciation during this honorary week:
Brighten Their Desk
Make their work space a little brighter with some fresh flowers. Check out Teleflora's collection of Administrative Professionals Week bouquets, always hand-delivered by a local florist. Plus, they're all arranged in a keepsake vase that they can use for fresh flowers once the original bouquet begins to wilt. If you're unsure of which flower to choose, select from one of the top blooms for Administrative Professionals Week:
Don't worry if you haven't placed an order yet – Teleflora offers same-day flower delivery on most arrangements. Just be sure to place the order before 3 p.m. on weekdays and 12 p.m. on the weekends!
Feed Their Heart
Food is the key to anyone's heart, so treat your secretaries, administrative assistants, receptionists and other support professionals to lunch. You can also give them gift cards to local eateries, but if time allows, take them out to lunch. They deserve the midday break – and you can enjoy quality bonding time with the people who make your work life that much easier. If there are a lot of administrative professionals in your office, you can also consider getting lunch catered at the office.
Give Them a Break
They work hard every day to make sure you can fulfill your responsibilities with ease. Show them how much you value their support with some time off. Whether it's an afternoon or an entire day, they'll appreciate the opportunity to take the time without feeling guilty about the absence.
Share a Note of Appreciation
Buy cards for all of the admin professionals in the office to honor their special day. You can get everyone to sign the cards, which is a great way to encourage the entire team to show their appreciation.
More gifts for Admin Professionals
If you want to wrap a gift, add a convenient and decorative touch to their desk with useful odds and ends. Think about the essentials, such as staplers, notebooks and coffee mugs. Tabletop games are also a fun addition to their desk. Consider their quirks, such as a favorite style of pen or type of tea, and give them something a little more personal. Returning to the gift of food, chocolate gift sets and bottles of wine usually go over well. More gifts they can indulge in outside of the office include spa sets, candles or tickets to a local game or show. If you know anything about their personal life, consider getting them gifts tailored to those endeavors and hobbies. Gift cards related to the category, such as music, running, gardening or sports, are usually safer than getting a specific item if you're not sure what to buy.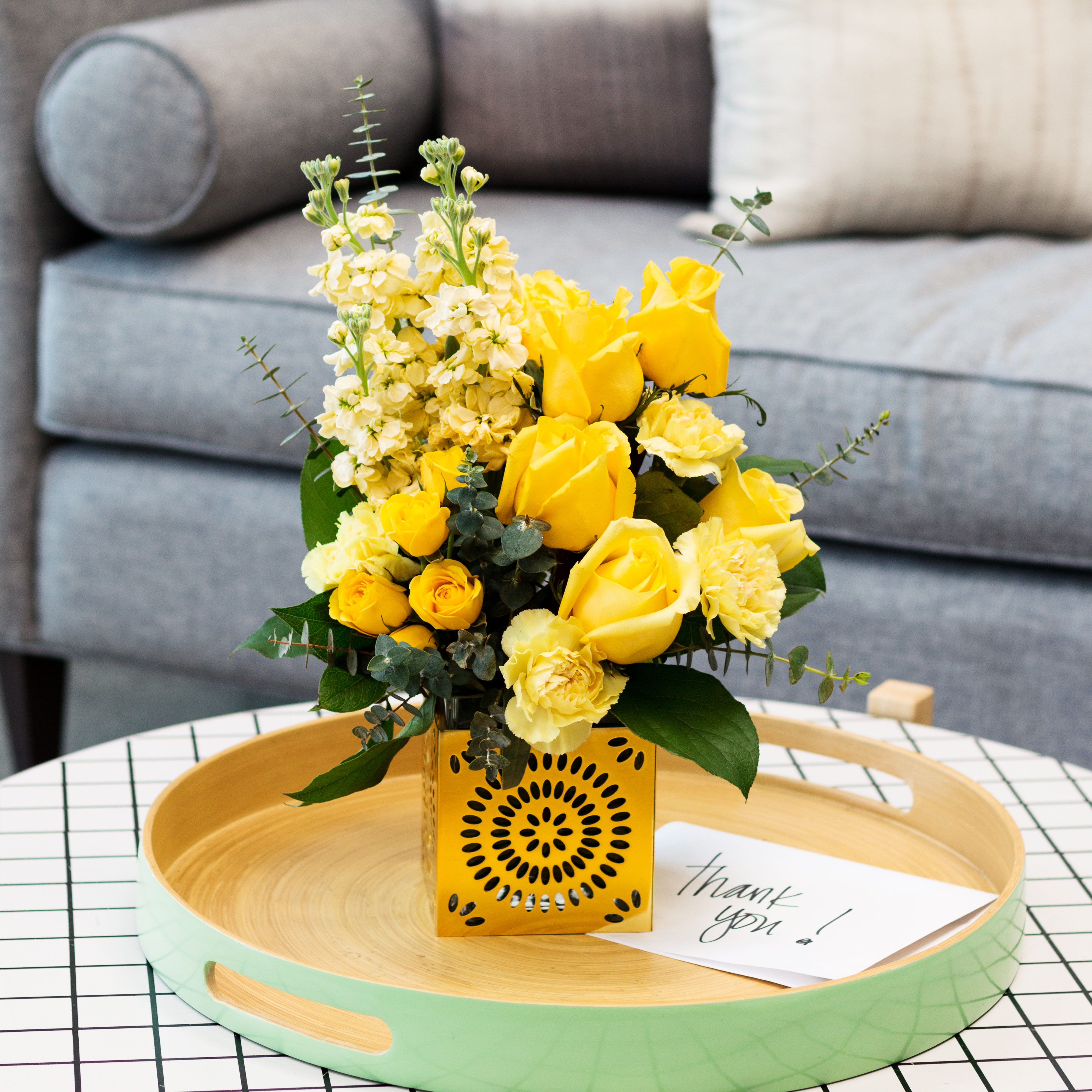 Don't worry too much about nailing the perfect gift. Any effort will go a long way to show how much you value them on this honorary week – and every day.