[et_pb_section admin_label="section"][et_pb_row admin_label="row"][et_pb_column type="4_4″][et_pb_text admin_label="Text" background_layout="light" text_orientation="left" text_font_size="14″ use_border_color="off" border_color="#ffffff" border_style="solid"]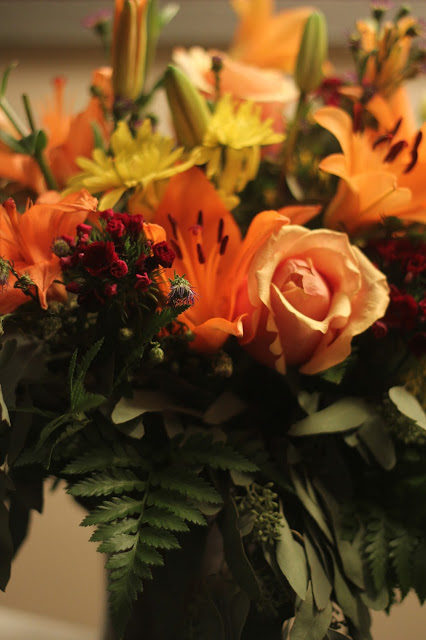 If you're one of the millions of people who spends the holidays away from family due to work or school, a harvest bouquet can be just the thing to help make life feel more festive – wherever you are!
Our blogger friend Caroline from The Caro Diaries is an island gal from Trinidad and Tobago, but she's currently going to school in Connecticut. She doesn't get to head home and celebrate every holiday with her parents. Instead, she opts to take advantage of long weekends to explore new parts of the United States with friends.
"Thanksgiving isn't really about spending time with your direct family," she says, "but more about surrounding yourself with people you love: even if it's not the traditional setting. This year, I'll be exploring Philly and visiting one of my best friends in her new apartment as she settles into grad school life."
Caroline has the right idea, acknowledging that holidays are a state of mind as opposed to a specific destination. We sent her a harvest bouquet to spruce up her own space while she saves for her next trip and catches up on the phone with family. The flowers helped make her home more homey, and they'll keep going all year long since she turned the vase into a vanity catch-all. This is definitely a gift that keeps on giving, and it would be perfect to bring along for friends, family, or whoever you wind up spending the holidays with.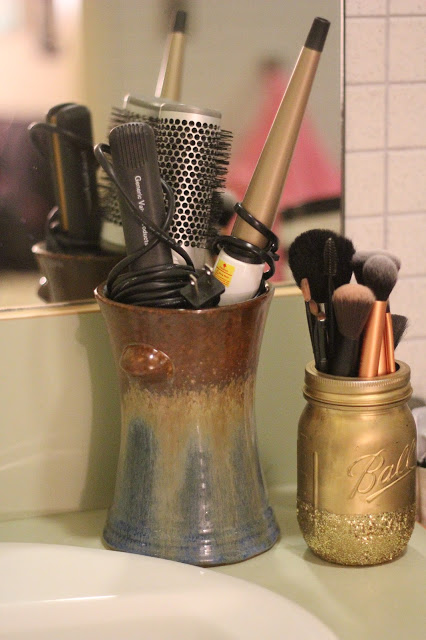 "The idea of doing nothing but lounging around, watching movies, ordering takeout and drinking wine sounds fantastic to me right now!" Caroline gushed. Hearing her describe it, we're getting even more excited about some downtime with the ones we love.
Learn more about Caroline, her history and her bright future over on The Caro Diaries.
This is the bouquet we sent Caroline: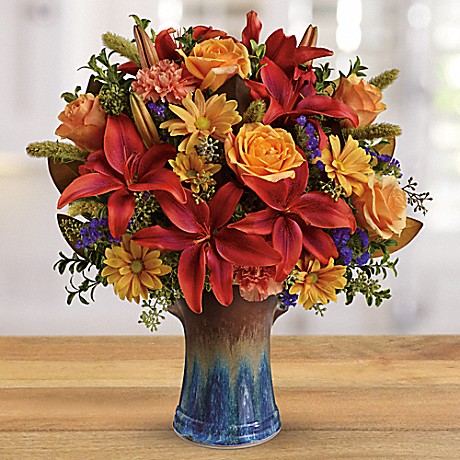 [/et_pb_text][/et_pb_column][/et_pb_row][/et_pb_section]
Summary