Tis the season to eat, drink, and be merry. Whether you are hosting all of the holiday festivities or are just required to bring a dish or two to a party, you're bound to be doing some cooking this month. That's why we're bringing you some of our favorite holiday appetizer recipes to make this year. These Christmas recipes are simple, fun, and are sure to be crowd pleasers! We want you to have more time with your loved ones, therefore spending less time on shopping, decorating, and cooking. So without further ado, let's get to cooking:
Holiday Inspired Designs
Holiday parties can go on for a long time, so it might be hours before the big meal. With that in mind, making an appetizer that will not only feed a lot of people, but also last a few hours is the best present a holiday host could ask for. A caprese Christmas wreath by Cafe Delites is festive, healthy, and quick to prepare. It's also easy to transport and perfect for all ages. So if you are limited on time this year, don't hesitate to try this appetizer out!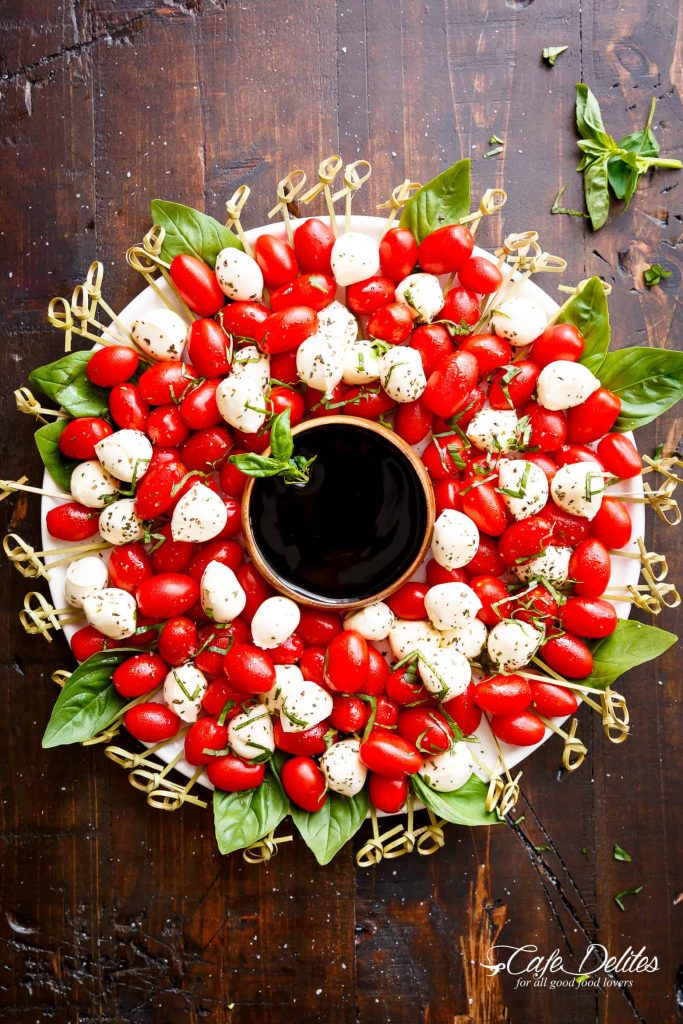 No party is complete without a veggie tray, but instead of just throwing everything on the plate haphazardly, why not add a Christmas themed to your tray. This is a great activity for the kids in your family or someone else who isn't busy with another task. A Christmas Tree Veggie Platter is the perfect way to make eating vegetable fun and makes for a solid instagram post.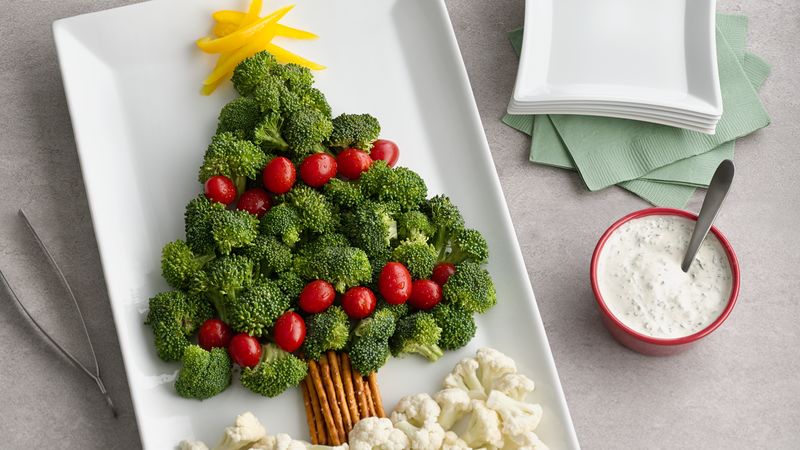 Bite Sized Treats
Appetizers tend to be cold or room temperature treats because those are the easiest to prepare and set aside while the bulk of time is spent on the main course. Well we have an easy, warm treat that can be prepared in advance and then just cooked for 10 minutes just before being served. These Cranberry Brie Bites by Tablespoon are a no-mess dish that will warm your guests right up, without filling them up completely before dinner. While this recipe calls for cranberry, you can really supplement with any jam of your choosing to match your menu for the day.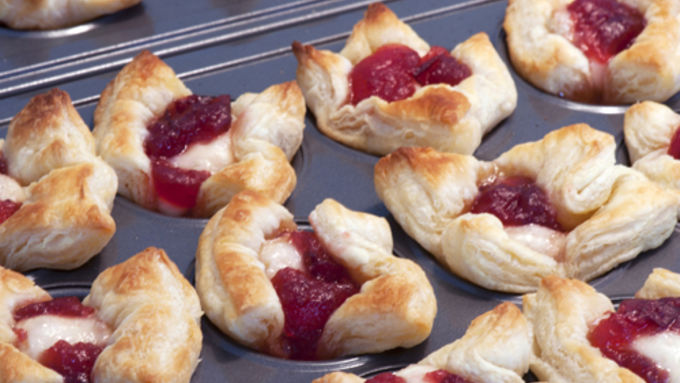 Another quick prep but high reward treat are Pomegranate and Cranberry Bruschetta bites by Tabler Party of Two. While the prep might be a little (and we mean a little) bit more time consuming, it's still a recipe that allows you to prep in advance and then cook wherever your final destination is. While this recipe calls for a cream cheese base, you can also replace it with brie if you aren't a fan of the former. But try and only have one brie dish at a time…unless your family and loved ones are big fans of the cheese. These bruschetta bites are the perfect pops of holiday color for your table and just the right mix of sweet and savory.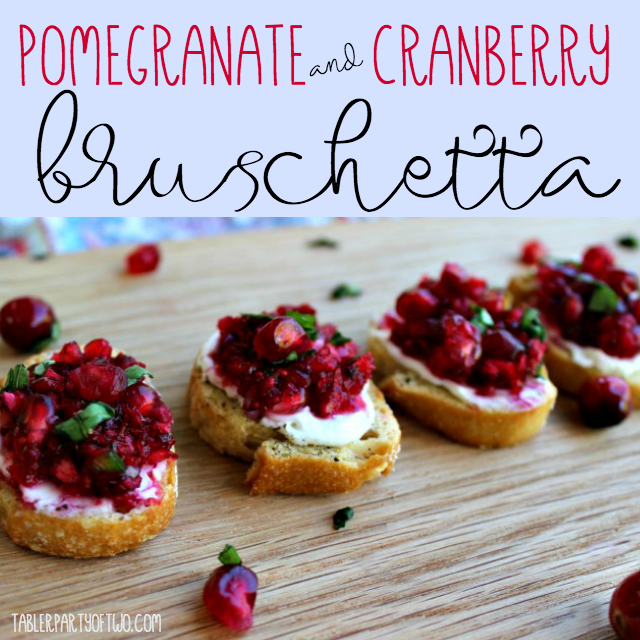 Sweet Treats
No holiday would be complete without some sweet desserts to take you late into the night…or start your day. We don't judge either way. We have two treats that are easy to make and enough for the whole family. If you are looking for gifts for you coworkers, these are also a great option. A Night Owl's M&M's Pretzel Bark is the perfect combination of salty and sweet, and encompasses the best colors of the holiday: red, green, and white. Of course, you can use your favorite type of chocolate if you aren't a fan of white chocolate. On the other hand, if you want a seasonal snap, make some Peppermint Oreo Truffles. The combination of peppermint and chocolate provides a refreshing but sweet treat that will pair perfectly with some hot cocoa or other christmas cookies to follow! Both these desserts can be prepared quickly and only require a few ingredients!
Holiday entertaining doesn't have to be too overwhelming. Hopefully these quick and simple holiday appetizers will get the job done so you have more time to relax with your loved ones. Have any other favorite holiday recipes? Share with us below!