While most people love to enjoy fresh flowers in their homes, it can be tough to keep up with them if they're not home very much. Whether you're a busy professional or someone who travels a lot, sad, wilted flowers on the dining room table probably isn't an uncommon sight when you come in the door after a long day. However, that doesn't mean you have to go without the occasional bouquet to brighten your day and liven up your living quarters. Here are some alternative, low-maintenance flowers for those without a lot of time – or a green thumb!
Orchids
Many people are intimidated by the idea of having orchids because their delicate flowers seem like they would be difficult to keep alive. However, that isn't true! They latch onto trees in the rainforest, after all. You don't need to be particular about where you place them in your home, either. Orchid flowers require just a little bit of sunlight – usually in south and east-facing windows. Occasional watering is necessary, but all you have to do is put one ice cube in the pot, once a week. They don't require a whole lot of watering so this allows for a gradual process. In fact, orchids survive being under-watered more often than being over-watered.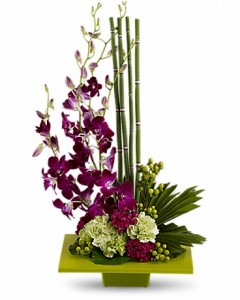 Cacti
Though you may not think of a cactus as a flower, many varieties of cacti do actually have blooms. While a cactus needs some TLC when it's growing, like weekly waterings, once it's matured, it only needs to be watered when the soil has dried out. They tend to prefer small amounts of water more frequently rather than one large one. Keep your cactus in your sunniest room and if it begins to look like it's leaning in one direction, rotate the pot. It's looking for light!
Bamboo
Bamboo plants don't require any soil, pruning or upkeep aside from changing their water. This makes them the idea plant for people looking for something pretty that requires minimal work. Bamboo likes bright light, though it doesn't have to sit in direct sunlight. When it comes to watering, just change their water once a week. If the leaves are curling, however, they need more water. Once they get the hydration they need, the leaves will uncurl. Chemicals in the water, injury, or sunburn can cause the stalks to turn yellow.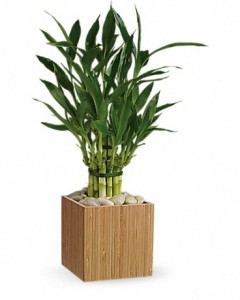 Plants and flowers are great additions to any room, so give these low maintenance flowers a try and see how you do. The better you get at keeping them alive, the more plants you can add to into your life!