Every spring, a new batch of graduates walks across the stage, receives their diplomas and embarks on a new phase of life. Whether your loved ones are wrapping up high school, college or graduate school, we know you're pretty proud of their achievements. There's no better way to say congratulations than with a beautiful, fresh, seasonal bouquet. Wish your scholar well with one of our celebratory arrangements in our Graduation Flowers collection:
Money Tree
Perhaps one of the most intimidating aspects of leaving school and entering the "real world" is having to establish financial independence. But between landing a good job, paying back student loans and coming up with rent, new graduates face plenty of obstacles on their way to fiscal satisfaction. Even those matriculating from high school and moving on to higher education are embarking on a notoriously frugal period of life.
Send your graduates good financial fortune through the gift of a Pachira, or Money Tree. These small, zen plants emerge from a base of moss and stone inside a sleek, square black container. The trees are considered symbols of good luck and are thought to help harmonize the five elements and improve the flow of "chi." As such, it's the perfect pick to encourage prosperity and success!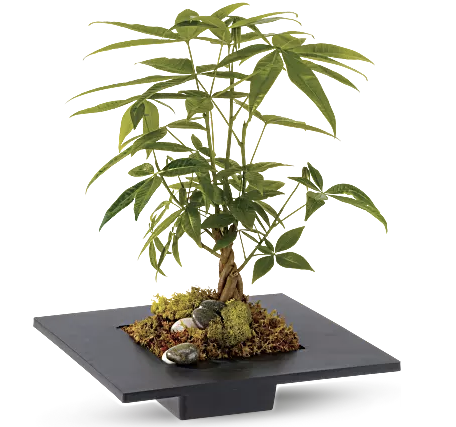 Be Happy Bouquet
Graduating is exciting, but like any transition, it can also be extremely intimidating. Send a burst of encouragement and good cheer with the Be Happy Bouquet. This arrangement features stunning yellow and white daisies alongside warm yellow roses, conveying a message of positivity and encouragement.
One of the most joy-inducing elements of this arrangement, however, is its container. The flowers overflow from a cheerful, smiley-face mug that can be repurposed to hold your graduate's coffee during those early pre-work mornings or those late study-filled nights.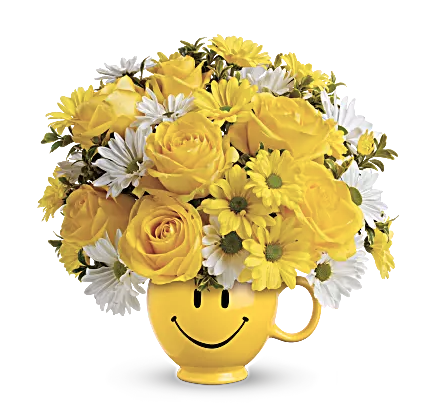 Thrilled For You Bouquet
When the last paper is written, the last test is taken and the final bell has rung – it's time to celebrate! Do so by sending the graduates in your life the Thrilled For You Bouquet, which comes complete with a "celebrate" sign and features roses, stock and carnations in stunning hues of pink and purple. The arrangement arrives in the Celebrate in Style Cube, which can be used as a candleholder once the flowers are removed.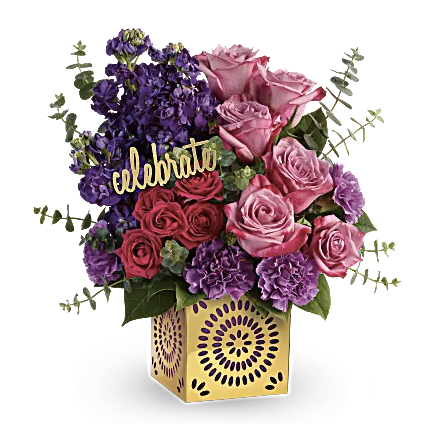 Graduation is a big deal, no matter how old the graduate is. Whether it is graduation flowers or a special trip, a small token to say congratulations is just what your graduate needs after all his/her hard work! What is your favorite way to celebrate the big day? Share below!