No summer seems to go by as quickly as the one after your senior year of high school. Across the country, incoming college freshmen are finishing off their summer bucket lists, stocking up on dorm supplies and preparing to start the next chapter of their lives. You may be trying to think of the perfect send-off present for the college freshman in your life. Here are a few ideas:
Send Flowers to Your Freshman
You've probably helped stock your child's dorm room as best you could, but even with the framed pictures and stylish duvet covers, most dorm rooms are still a little depressing. Once your child has settled into his or her new routine, consider surprising him or her with a floral delivery. Everyone loves getting mail, and there's no doubt that those four cinder block walls could use a little brightness to make the place a bit more cheery. A Wondrous Wishes or Be Happy bouquet waiting at your child's door will be a pleasant surprise when he or she returns from an early morning class.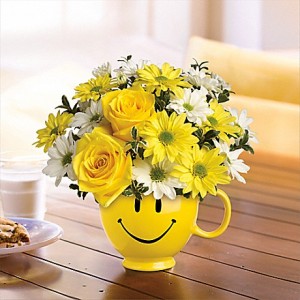 Send Freshman Dorm Plants
If you like the idea of sending your student some greenery, but are hesitant because flowers have a short lifespan, consider sending your child a plant instead. However, most college students are constantly on the go (and a little careless if we're being honest) so you don't want to give your child a plant that'll end up in his or her garbage if it goes a week or so without watering. Luckily, the Good Luck Bamboo plant and other zen arrangements don't take a lot of upkeep. Not only will they look gorgeous on your student's shelf or desk, but zen plants can also help alleviate stress – and we all know how stressful that first year on your own can be!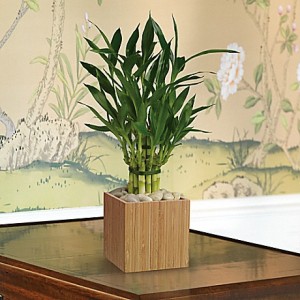 Make a Freshman Care Package
Even though your child is excited to start this new adventure, there will be times that being away from home is difficult for him or her. This is where care packages come in. There are so many directions you can go with a care package. For example, you can help out by sending some snack foods, personal hygiene items like razors and tissues, and cleaning products. All of these items are crucial to have on hand, but they're a bit of a bummer for college students to buy with what little money they have at their disposal. Including some homemade baked goods and some locally made products that he or she might not be able to get near campus are a sure way to make a killer care package.
Going off to college is an exciting but often scary transition. Sending a small gift is the perfect way to give your loved one the encouragement and support they need to do well and have a great time!