The holiday season is upon us. Stores are bustling, trees are being decorated, and lists are being checked twice! With everything going on, it's easy to get overwhelmed, that's why we are here to help you pick the best holiday flowers with ease. We have something for everyone on your list this year and the season's hottest trends and colors to make sure you're gifting in style. Without further ado, check out this year's guide to sending holiday flowers:
Champagne Accents
The holidays wouldn't be complete without something that shines brightly for all to see. Tis the season to be merry and bright of course! This year you will be seeing a ton of champagne in the holiday sections of stores and at your most stylish friends and family's houses. Why? It perfectly complements the red and green that is ever so popular this time of year, and it easily transitions right into the new year. With that said, spark some conversations with Teleflora's Winter Pines centerpiece on your table this holiday season.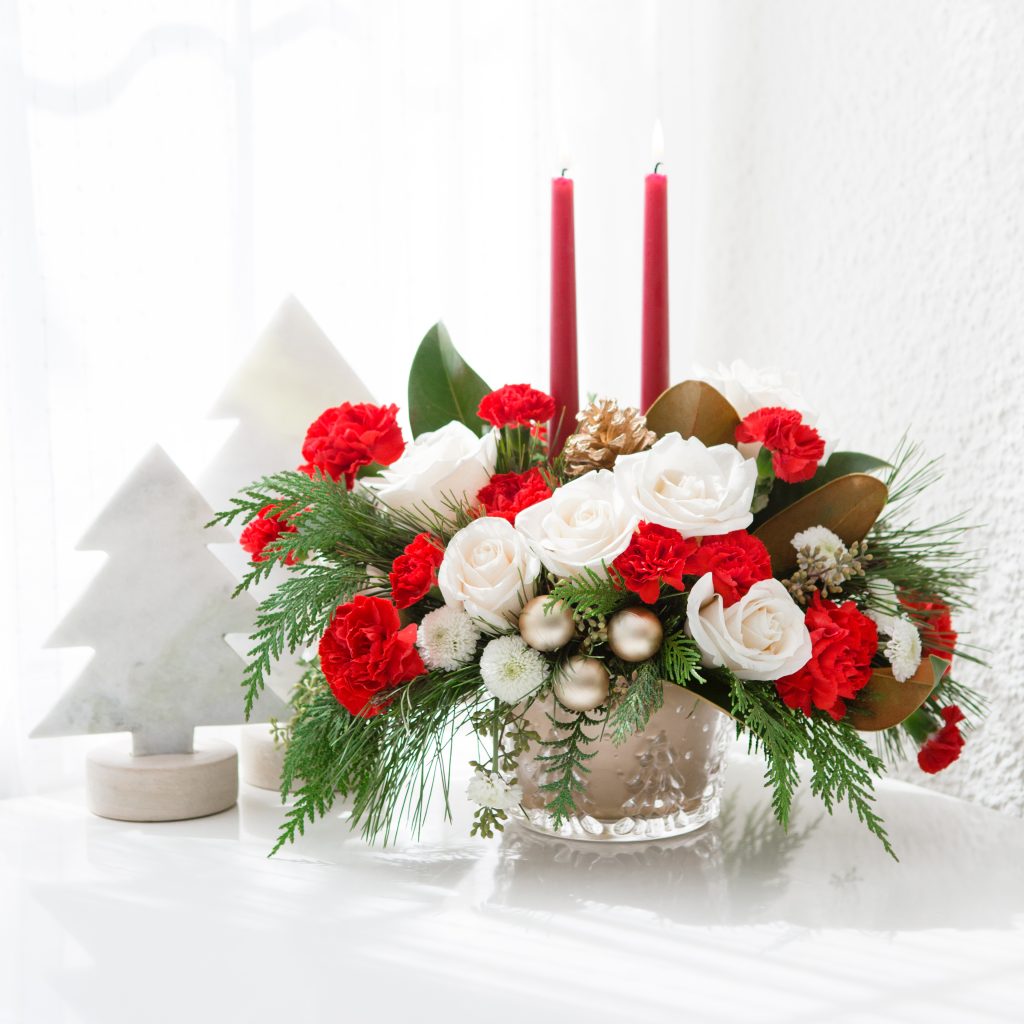 Vintage Throwbacks
Every year, there are new colors and themes to try out during the holidays. Some of them might stick, but most of the time they pass like most trends do. No matter what, you can always count on the rustic, winter lodge trend to still be in style. That's why we love our Teleflora's Vintage Sleigh bouquet so much. This beautiful display of flowers looks like it was pulled straight from your favorite Christmas tree farm and put together while sitting in front of a crackling fireplace (thought we don't actually recommend you keeping your fresh flowers that close to heat). This bouquet is sure to sleigh on the mantle and truly complete your holiday decor.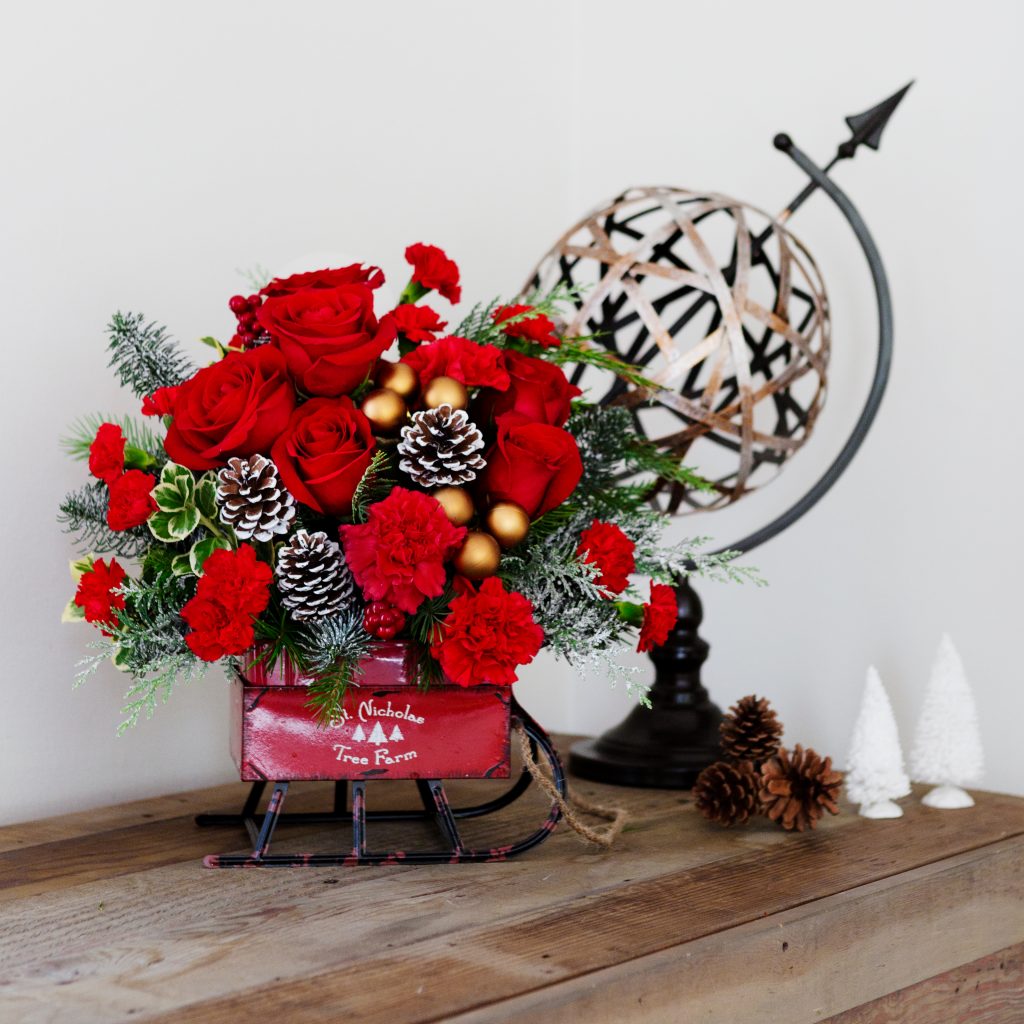 Classic Christmas Decorations
Holiday decorating would be incomplete without beautiful ornaments to hang around the house. This year, you will see the classic Christmas decorations back in full force. Garland being hung from banisters, trees covered in red, green, silver, and gold ornaments, and accents made from pinecones and holly are all expected to make a big comeback this year. That's why we created Teleflora's Classic Pearl Ornament bouquet. It is timeless in color and epitomizes the whole Christmas season in one small package.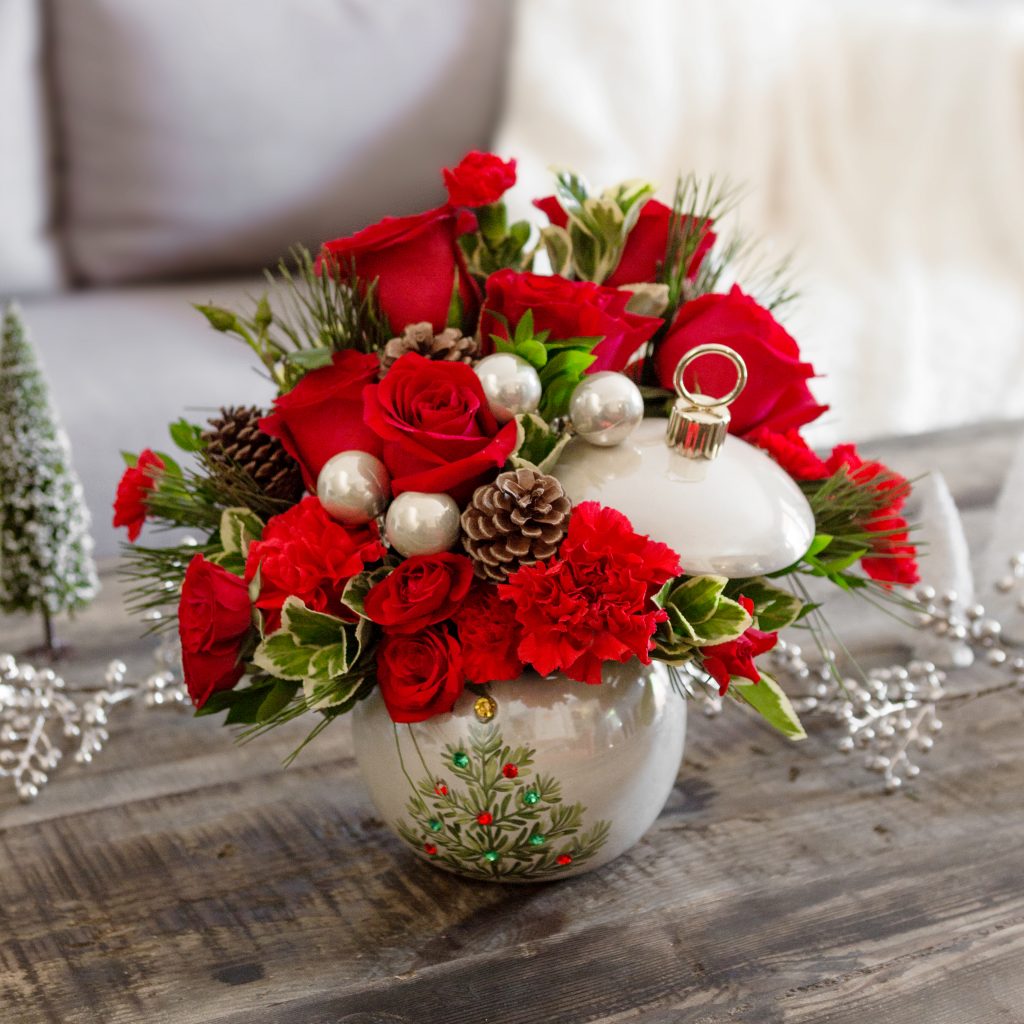 Pastime Favorites
Christmas is a notorious time of the year for people to not only reflect on the past 12 months, but also reminisce about memories from their childhood. That's why this year, you'll see hints to your favorite pastimes in Christmas decorations for the whole house. Especially collectibles, which allow Christmas traditions to live on forever. We cover both of those bases with our beautiful centerpiece, Thomas Kinkade's Family Tree bouquet. The nostalgia of picking out a Christmas tree is showcase by a hand-painted resin, surrounded by your favorite holiday colors and and greens. We say "in with the old this year"!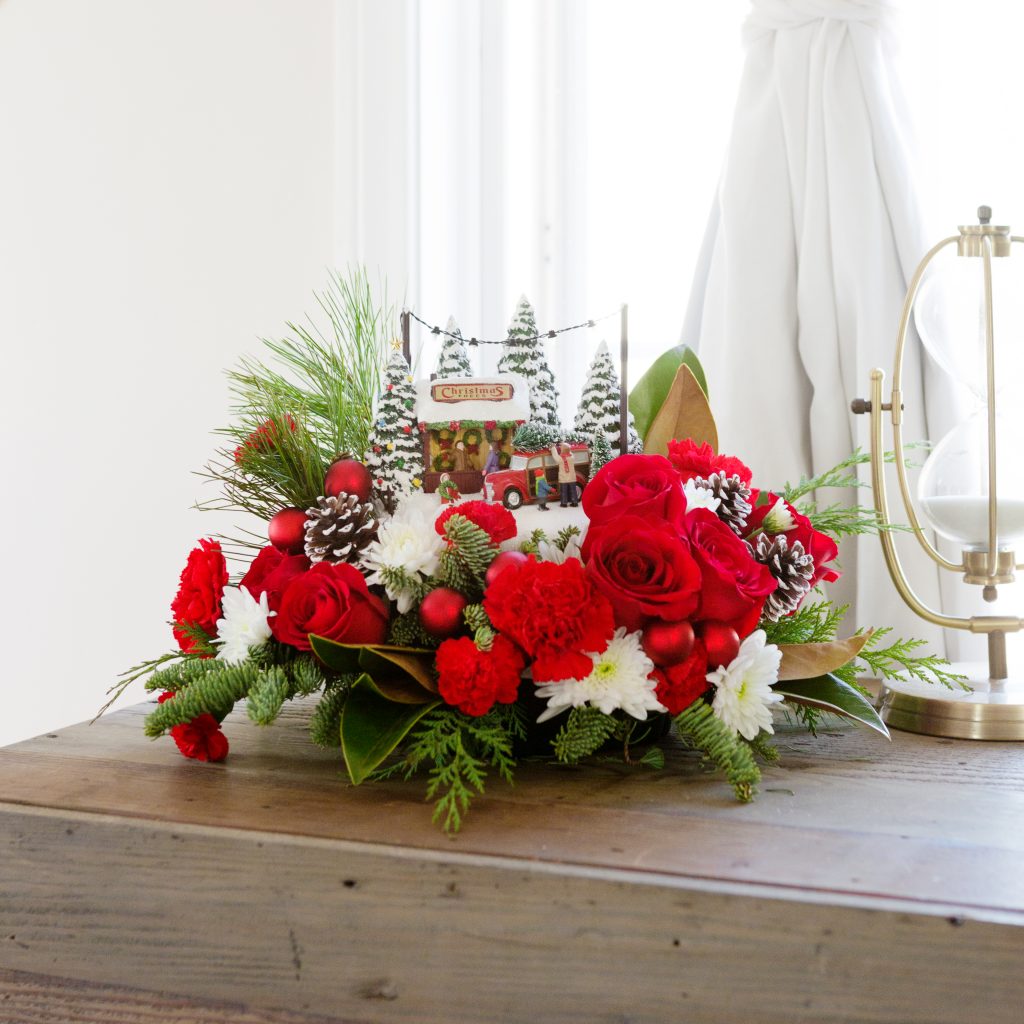 Winter Wonderland
Whether it's cold and snowy outside or 80 degrees and sunny, there's just something about bringing a winter wonderland inside the home. That's what we do with Teleflora's Woodland Winter bouquet and send a hug Bear Buddy bouquet. The silver and white tones in these bouquets are the perfect final touches to your holiday decor and will bring your dreams of a white Christmas alive. Plus, their cube vases make them an amazing choice for a desk or home. Bring the magic of snow wherever you go this season!
These are the Christmas flower trends that we are seeing this year. What trends are you loving this Christmas season? Do you have any favorite flowers that you like to send to family and loved ones this time of year? Share below!