With Mother's Day just around the corner, Teleflora's new Mother's Day bouquets are garnering a lot of attention, including a recent national TV appearance on CBS "The Talk" that aired on May 3rd! Like all Teleflora bouquets, their Mother's Day collection is professionally-arranged and hand-delivered by a local florist, which means a busy holiday for us. Our store, Edelweiss Flower Boutique is located in Santa Monica, California and has been here for over 30 years.
To prepare for big holidays like Mother's Day, we keep a fully stocked shop with fresh and colorful spring blooms. For Teleflora's Butterfly Sunrise bouquet, I start by arranging roses, alstroemeria, and chrysanthemums in the food-safe mug, which is beautiful decorated with playful butterflies. The keepsake container is a great fit that can be used all year long after the flowers are gone. Each flower is individually cut to help the flowers last longer.
I begin to arrange Teleflora's Painted Blossoms Bouquet by starting with the lemon leaf and leatherleaf fern. I arrange my bouquets by flower type to make sure there each flower is equally represented in the bouquet. Next, I add playful alstroemeria and add bright pops of color with orange roses and pink carnations. The attention dedicated to arranging each bouquet ensures that you are getting a unique and special arrangement. Nature is so unpredictable that no two flowers look the same, ensuring that each bouquet received truly is one-of-a-kind.
The bouquets are then stored in a refrigerator to ensure that they are camera-ready and as fresh as possible, ready for their close-up. We prepared eight bouquets in total for CBS "The Talk," including Teleflora's new Mother's Day floral arrangements and Color Splash Cube collection. We needed to carefully select each petal carefully to ensure they are open blooms that are camera-ready and look their freshest and finest to be in the national spotlight!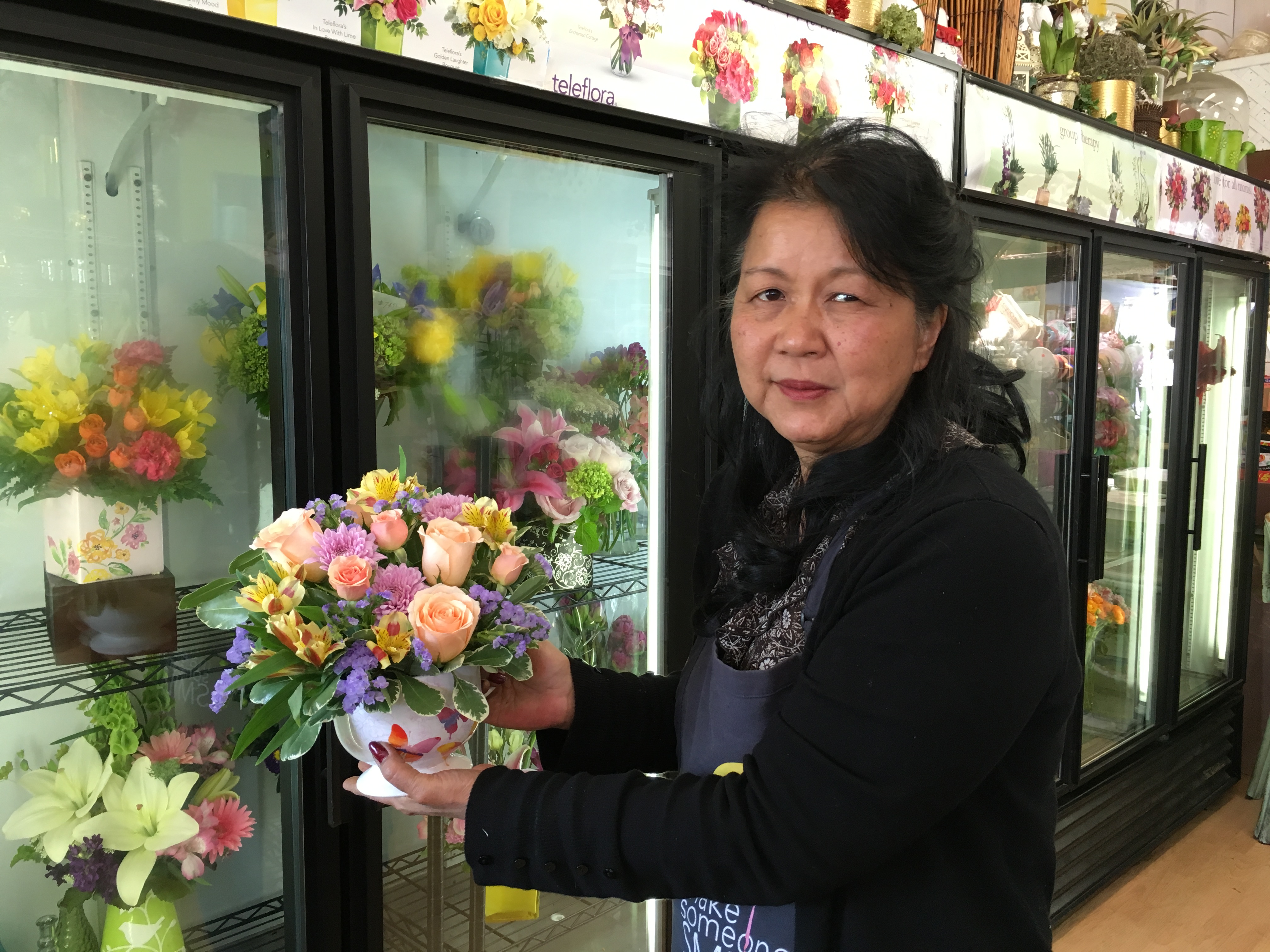 Check out the final result!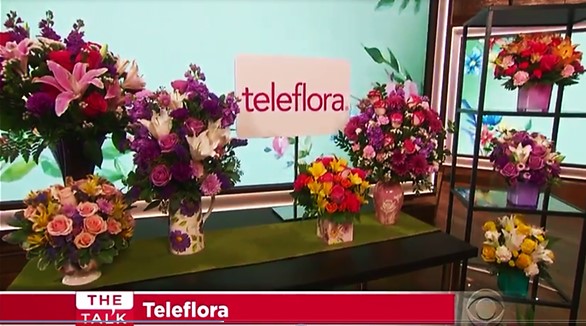 Even more exciting this year, Teleflora partnered with a variety of local Los Angeles-based lifestyle bloggers to style their favorite Teleflora Mother's Day bouquets. These vibrant arrangements showcased below are perfectly paired with sweet treats, as the focal point of Mother's Day celebration tablescapes and styled in favorite rooms in the home. We are thrilled to see that these "It" ladies of the Internet enjoyed the vivid and bright bouquets we arranged for them. Here's a snapshot of the hand-arranged floral arrangements that they styled in their photo shoots.
Photo credits: The Jungalow and Sarah Sherman Samuel
Photo credits: 100 Layer Cake
Photo credits: Mary Costa for The Effortless Chic