In honor of the countless ways mom inspires us to reach our full potential, Teleflora partnered with Momtrends Media to survey real life moms and mom bloggers across the country on the toughest job they'll ever love… Motherhood. The results? Balancing a career with being a mom topped the charts as the #1 toughest part of being a mom today. Despite the self-admitted challenge of striving to juggle it all, New York ranked #1 out of all the states with the most tough moms in the country. And just as the Presidential race heats up, moms were unified in their votes to recognize some of America's leading female political figures who are top of mind… namely Michelle Obama, Hillary Clinton, and Melania Trump who made the Top 10 list of inspiring "Tough Celebrity Moms" of our era.
A mixed bouquet of flowers ranked at the top of the charts amongst 62% of moms polled. So don't forget to delight your #OneToughMother and surprise her with a reason to celebrate this Sunday, May 8, 2016!
As a special tribute to moms everywhere this Mother's Day, please visit Teleflora's new "One Tough Mother" video.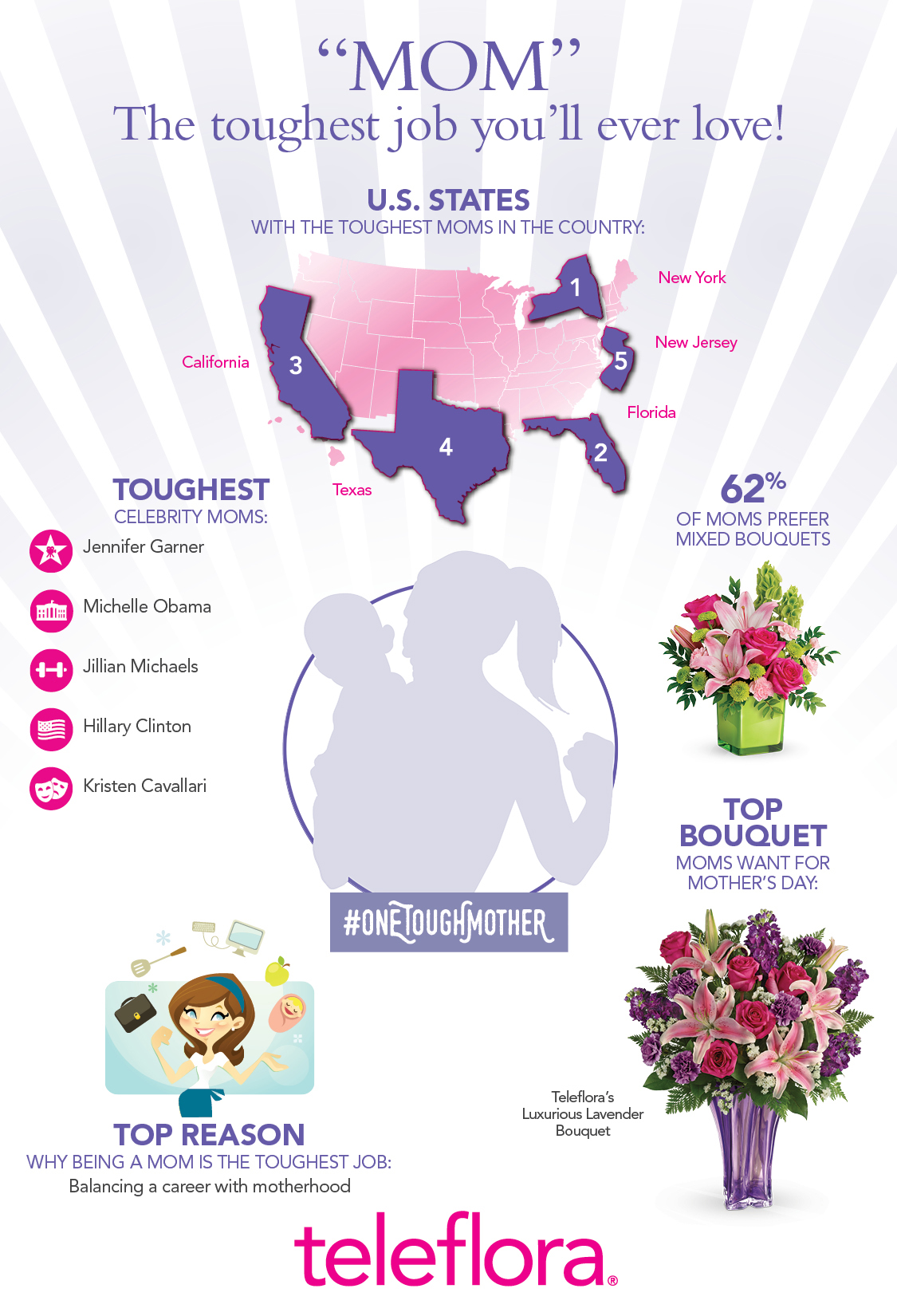 *Data analyzed for the survey was compiled by Momtrends Media and sourced directly by polling more than 300 random participants from its database of nearly 2,000 mommy bloggers across the country. Nearly 65% of participating moms surveyed have two to three children; nearly 20% have more than four children; and 15% one child with ages spanning between 2 years to teenage and up.