The holiday season is here! And while many people have already decorated their homes from top to bottom, there's still plenty of opportunities to ensure your living space is filled with joy before Christmas day. The mantel deserves just as much attention this time of year. If you're having trouble getting your mantle ready for the holidays and you need a little bit of guidance, you've come to the right place. Here are some of our favorite Christmas flowers and decorations to make your mantel shine this year:
Decorate with the Classics
Pine tree branches. Christmas ornaments. Candy canes. The Nutcracker. These are just a few of the many items that make us think of the holiday season. Decorate your mantel with a bunch of the holiday classic items and trinkets that perfectly depict the season of giving in your home. 
Showcase the Children's Creations
If you're a parent or grandparent that has accumulated dozens of Christmas crafts from the kids over the years, put them on display! Not only is this a cute take on holiday decor, but it's the perfect opportunity to showcase some of your favorite memories and reminisce with the kids. 
Light the Night with Candles Galore
Maybe the traditional Christmas mantel decor just isn't for you. If you're looking for an option that's toned down from the classic decorative theme, think candles instead. A variety of white candles can make an elegant display. Even better if you can find battery operated ones to limit the risk of a fire.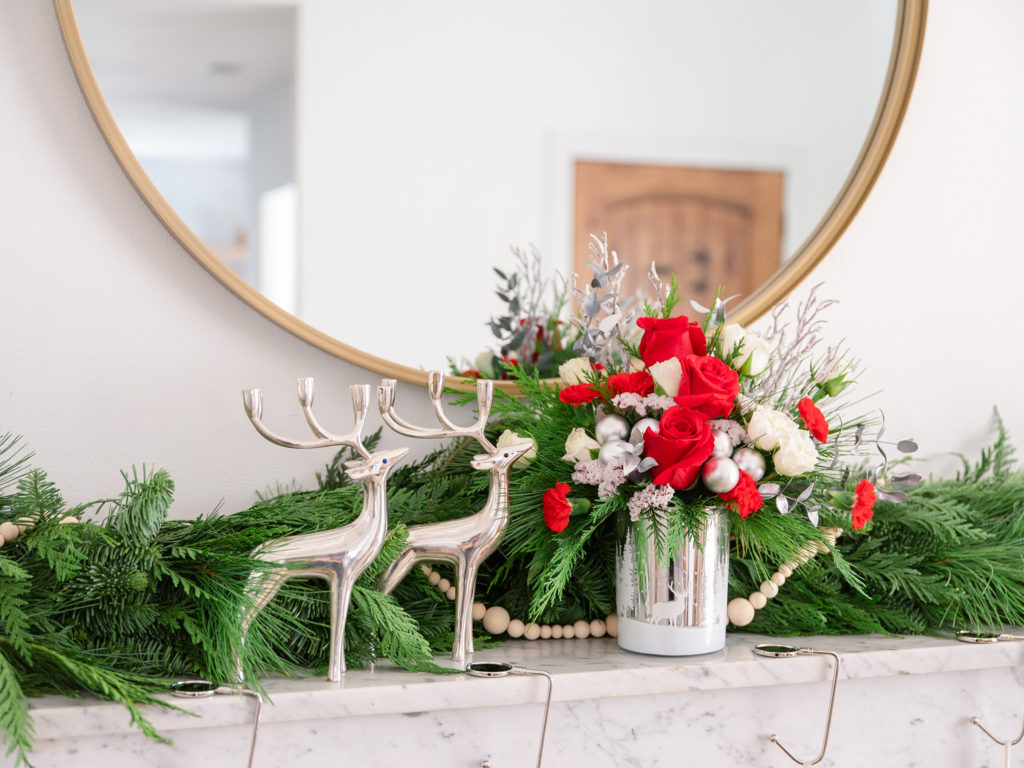 Follow a Single Color Scheme
If you prefer a simple take on decor and the idea of filling your mantel with tons of different colored toys and trinkets makes you anxious, follow a theme that's more uniform. A single color scheme can make a mantel look less busy and more put together. Classic holiday shades of green or red can make a beautiful statement, but white, gold or silver also make great choices for someone looking for a design that's more clean and pure.
Don't Forget the Fresh Seasonal Flowers
If you're looking for a simple way to bring Christmas to life on the mantel, look no further than the holiday flowers at Teleflora. Our Christmas bouquets are bursting at the seams with holiday cheer, providing exactly what you're looking for in your decor. We have bouquets in all shapes, sizes, and colors this year to fit your decor. Put the finishing touches on your mantel with a beautiful sleigh bouquet or an exquisite wreath. The possibilities are endless!
No matter how you decorate your mantel this year, do it together! It will create lasting memories and it's the perfect escape from the every day routine.