Time is flying by this year. We blinked during the month of November and Thanksgiving passed us by and now we are in December! Before we know it, we'll be ringing in the holidays and new year. You might still be in fall mode, but it might be time to switch up your decorations to look more cheerful and cozy rather than spooky and rustic. There are plenty of ways you can slowly transition from fall to winter without spending the whole day running back and forth to the attic with boxes of decorations. These winter alterations will provide your home with a fresh, in-season feel. With further ado, here are our favorite ways to transition from fall to winter decor.
Incorporate Winter Flowers
One way to welcome some winter colors into your home is by adorning your living spaces with beautiful, seasonal bouquets. Some of our favorite bouquets that are perfect for the end of fall and beginning of winter include: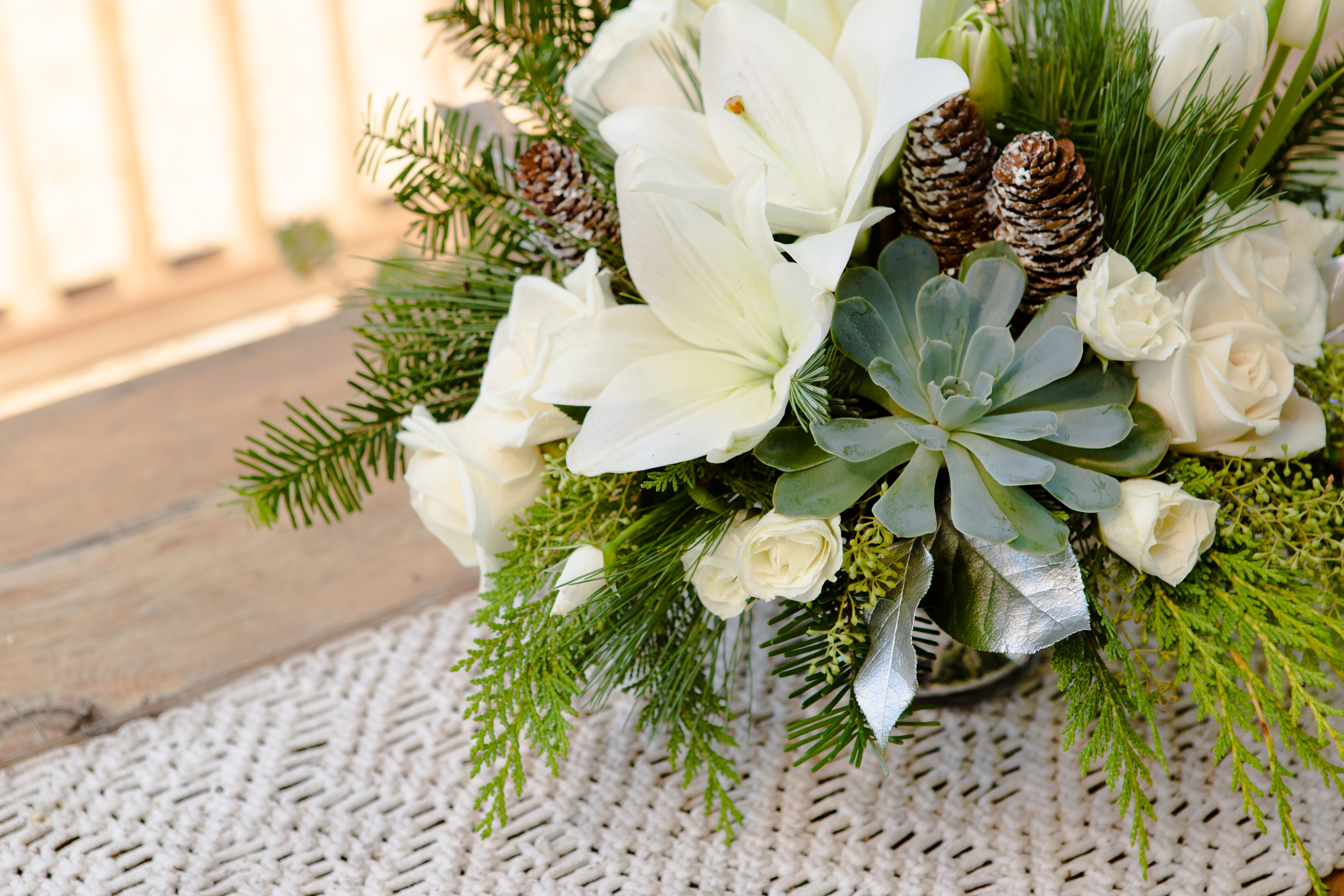 Change Up the Front Porch
Do you still have pumpkins and gourds lined up along your walkway and on your porch? It's time to get rid of them. Instead, replace them with some quaint, cozy winter decorations. You might adorn the area with evergreen branches or some English holly. Perhaps you'd like to hang up a stunning, seasonal wreath. There are plenty of ways you can turn your front step into a winter wonderland.
Update Your Mantle
If you live in an area that gets cold during the winter, there's a chance you will be spending some time in front of your fireplace as the temperatures drop this winter. For an ultra cozy vibe, adorn the area with candles in a variety of winter scents, like gingerbread, eggnog, snickerdoodle, cedar wood and peppermint. Spread some evergreen branches along the top of your mantle and even consider buying or making garlands using pine cones in your yard.
Get the Best of Both Worlds
If you aren't ready to give up the coziness of apple cider, pumpkin pie, autumn leaves and everything else associated with fall, you don't have to get rid of this decor. Instead, add some winter colors and textures to your existing fall decorations. Not ready to forfeit the fruit bowl filled with apples? Add in some pears and pomegranates, two fruits that are in season during December. Want to hold onto the pumpkins? Grab some brushes and paint them white, silver, gold, red and green. For an even faster process, spray paint your pumpkins. Allow the two seasons to intermingle before abandoning your autumnal decor for the year.