It's that time of year again. Cafes and stores are selling pumpkin-flavored drinks and snacks, Halloween stores are springing from the ground like sunflowers and you're finding yourself reaching for sweaters and light jackets as the nights turn chillier. Decorating your house for fall will have you in high spirits from late September into Halloween and through late November, when you get to replace your turkey-related adornments with mistletoe and holly. Here are 10 easy ways to decorate your home for fall without breaking the break:
Contrast Bright Colors against Black
Against a black surface, like an accent wall or piece of furniture, bright colors can pop. You might choose the popular black and white duo or create a more unexpected pairing, like black and turquoise. For extra fall flair, contrasting orange with black will make your home Halloween-ready.
Olfactory Ornaments
Lovers of aromatherapy understand how a few fall-scented candles can transport you to a pumpkin patch, apple orchard or the Thanksgiving table. Buying a few candles or oil diffusers can add color to any lackluster table, while immersing guests in nostalgic fall scents.
Vintage Embellishments
Scour local antique shops and yard sales for cheap accents that can add character to your kitchen, bathroom or living room. Knick-knacks, worn books, old-fashioned clocks or ornate vases can spruce up a space at a low cost.
Play Around with Plaid
Plaid patterns practically come hand-in-hand with fall. Adding plaid throw blankets and curtains to your living spaces is a simple way to transition your home into the cozy upcoming months.
Cool Weather, Warm Colors
With fall comes changing leaves, in red, orange, brown and yellow. What better way to decorate your house for leaf-peeping season than by tying in warm colors? Refurbishing your home with warm-colored area rugs or artwork will shift your brain from the cool blues and greens of summer to the calming tones of fall.
Quirky Table Settings
Thanksgiving is one of the season's most memorable highlights. You don't have to wait until Thanksgiving Day to create a customized table layout. Setting a welcoming table early in the season will set the mood for the months to come. You might want to wait until November to bring out the ornamental turkeys, but you can add a seasonal tablecloth, gourds and leaves as early as September.
A Comforting Front Entrance
When visitors come to your house, they typically start at your front door. By placing a leafy or floral wreath on your front door, arranging pumpkins along your steps and filling flower pots with warm-toned plants, you don't even need to open the front door to make guests feel at home. Once October comes along, you can get out the carving knives and transform those dainty pumpkins into scary jack-o'-lanterns.
Decorate with Fruit
It seems like second nature to decorate with gourds, pumpkins and corn, but doesn't it make just as much sense to decorate with fall fruit? Filling bowls with apples, pears, grapes and cranberries makes for a colorful, multipurpose way to add personality to empty surfaces.
Funky Pumpkins
If you want a decorated pumpkin inside your house without a rotting smell, you can DIY pumpkins, giving them a refreshing makeover. Paint ornate patterns onto real or plastic pumpkins, tying in colors from the room, or decoupage fake pumpkins with stylish fabrics. It's a lot easier (and less messy) than carving pumpkins.
Festive Flower Arrangements
Nothing brings your home to life quite like vases full of autumnal flowers from Teleflora. Seasonal blooms like sunflowers and alstroemeria of warm colors. Our fall flowers can adorn any room with rich, warm colors. They provide the perfect backdrop for any fall activity, from baking apple crisp to curling up on the couch with a book.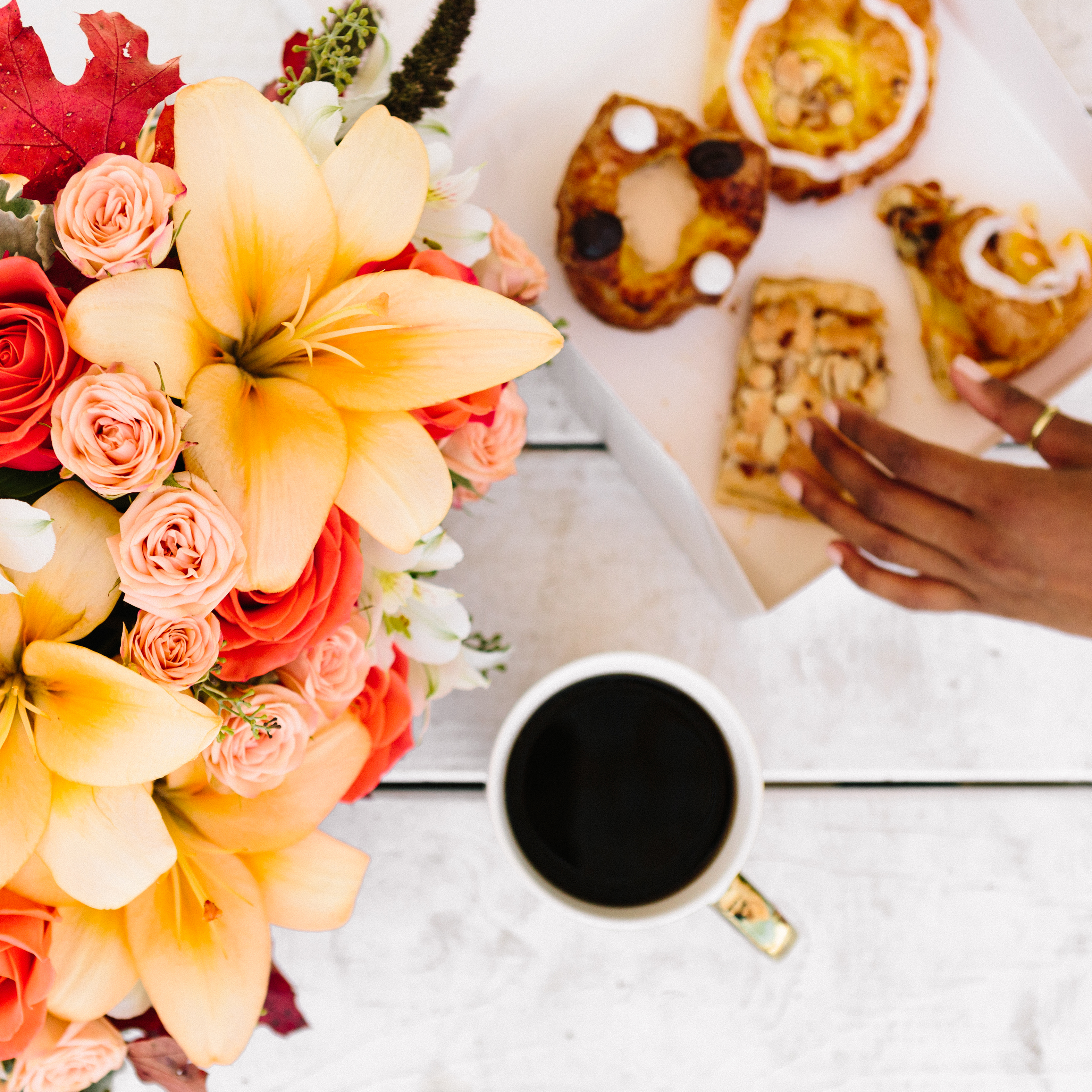 Fall is a great time to refresh your home before the holidays come. What way are you going to get your home ready for fall? Share below.