August 26 was deemed Women's Equality Day by Congress in 1971, commemorating the suffragette movement and marking the day that women's fight for the right to vote paid off. While the country still has a way to go when it comes to full social and political equality for all genders, Women's Equality Day is a great yearly reminder of how far we've come.
Women's Equality Day History 
The 19th Amendment, stating that prohibiting anyone the right to vote on the basis of gender was unconstitutional, was ratified on August 18, 1920. However, it wasn't a quick process for anyone involved. This amendment was actually introduced in 1878, meaning that it took over 40 years for it to finally be passed, after being submitted and denied numerous times.
With that said, here are a few ways that you can celebrate Women's Equality Day this year:
Register to vote and then exercise that right this November
Talk with family members and learn about their personal experiences with the Women's Rights Movement–you may learn something you didn't know about them
Visit local exhibits celebrating the historic day
Surprise the influential people in your life with a handwritten card or a special treat
Send flowers to some of the strong women in your life that you love and respect. The small reminder of their strength is what keeps the fire behind change initiatives. Possibly Pink or Exquisite Beauty are just two beautiful options to pick from in our Women's Equality Day Collection.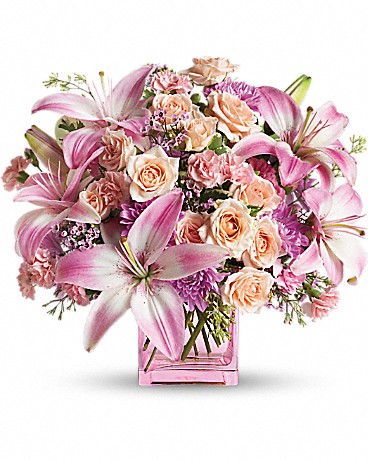 You don't have to do a lot to celebrate this momentous day. Just don't forget all of the hard work and dedication that went into getting women the right to vote and treat the strong women in your life with a little something extra! Just as a thank you for all women past and future!