[et_pb_section admin_label="section"][et_pb_row admin_label="row"][et_pb_column type="4_4″][et_pb_text admin_label="Text" background_layout="light" text_orientation="left" text_font_size="14″ use_border_color="off" border_color="#ffffff" border_style="solid"]
With Thanksgiving just around the corner and the pressure on you to host dinner this year, it's understandable you want to get your home looking its best. There's no better way to spruce up the look of your home than by using fresh fall flowers.
In addition to enhancing the aesthetics around the house, adding flowers can actually lift the mood of you and your guests. In fact, according to a study done by two professors at Rutgers University, floral arrangements can be very effective at lifting the mood.
Here are six ways for you to add fall flowers around your own home:
1. Start With the Bedrooms
We are happy to bring you all kinds of floral arrangements that will go perfectly in any bedroom. Begin by improving the master bedroom by adding a small vase full of flowers to your dresser or vanity. Consider using Teleflora's Summer Cottage and Forever Fall Bouquet. With oranges, yellows and reds, arrangements like this one are both beautiful and indicative of the changing season. In the guest bedroom, try placing one of Teleflora's Country Artisan Bouquets on a nightstand or desk for your visitors to enjoy when they stay over.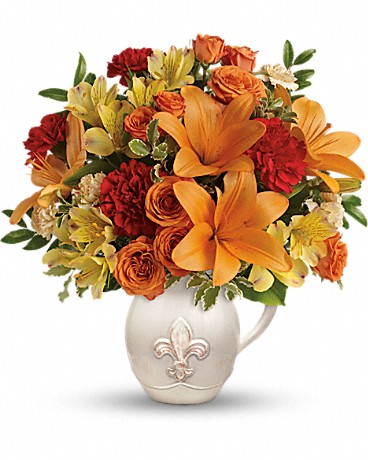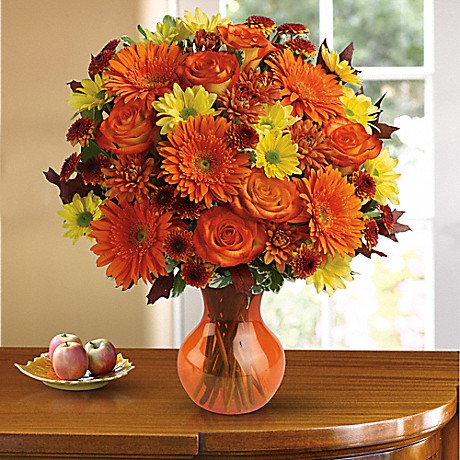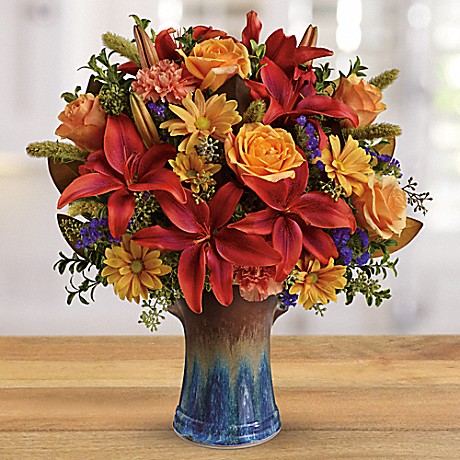 2. Don't Forget the Bathrooms
Add fresh flowers to your bathrooms. You can do this in a couple of different ways. Consider trying out a small vase with an accompanying bouquet of flowers for starters. Teleflora's Fall Brights Bouquet has a few different kinds of flowers and colors that you can match with your existing decor. The lavender chrysanthemums pair nicely with purple shower curtains or hand towels, for example. Then, have fun mixing and matching the various arrangements with your own bathroom items.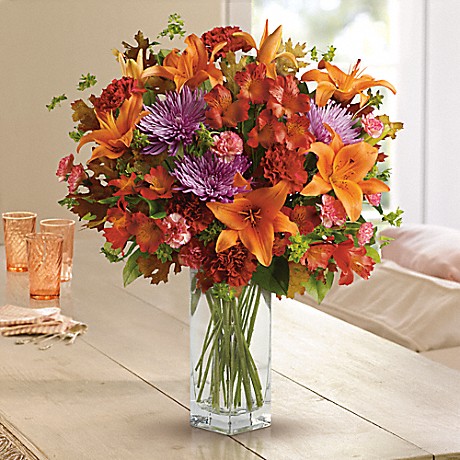 3. Use as a Centerpiece
One of the more traditional ways to feature flowers around this time of the year is to use them as a centerpiece during Thanksgiving. Teleflora's Bounty of Beauty Centerpiece would make a great holiday table decoration. If you're more of a hands-on type of person, feel free to use any of Teleflora's fall bouquets in your own cornucopia or wicker basket. Whether you pick a pre-made centerpiece from Teleflora or make one yourself, you can't go wrong by using a centerpiece around Turkey Day.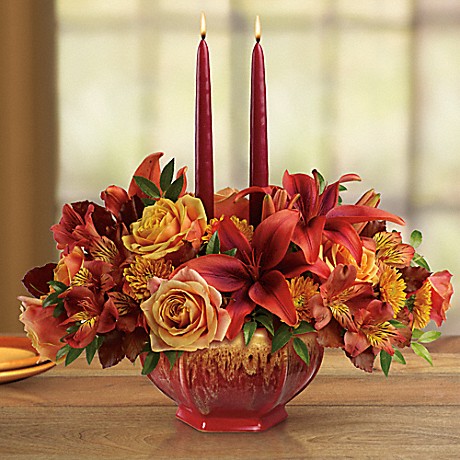 4. Make Your Own Potpourri
Don't throw your Teleflora flowers away after they lose their freshness and sweet smell. Instead, use the dried up flowers to create your own potpourri. Grab a bowl that's the appropriate size for an end table or the top of the toilet tank cover. Take your dried flower petals, cut some of the stems or greenery from the bouquet and toss all the ingredients in the bowl together. Mix them around so there's not too much of a certain thing in one corner of the bowl, and you have homemade potpourri.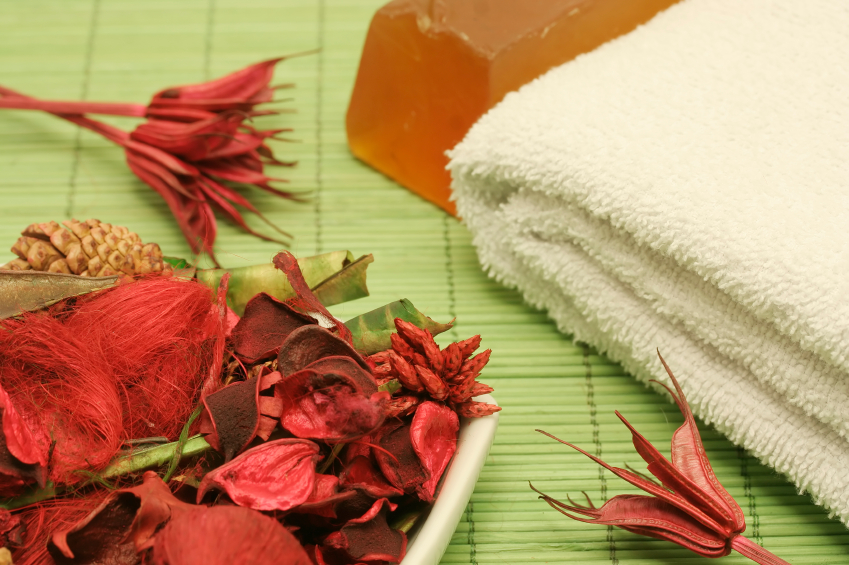 5. Accent on a Food Platter
Try using edible blooms to your food platters this holiday season. Adding fresh floral pieces or greenery to an appetizer tray or dessert platter can be visually appealing and tasty, too. Most flowers won't have an overwhelming taste, but they can certainly add a little bit of flair to an otherwise mundane plate of food. Make sure you use edible blossoms grown for food purposes, since flowers grown only for display may contain pesticides.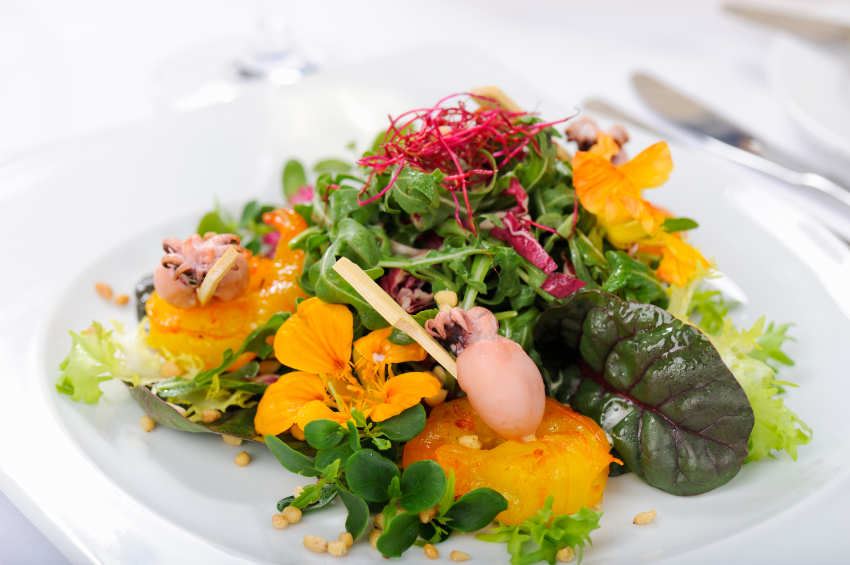 6. Create Your Own Stationery
Adding name cards or placecards to the place settings around your dinner table can be an elegant touch to a Thanksgiving dinner. This year, design your own stationery to go along with the name tags. Try adding leftover petals to your cards. It can be as easy as attaching flowers with a hot glue gun! The process is simple, and the end result looks great.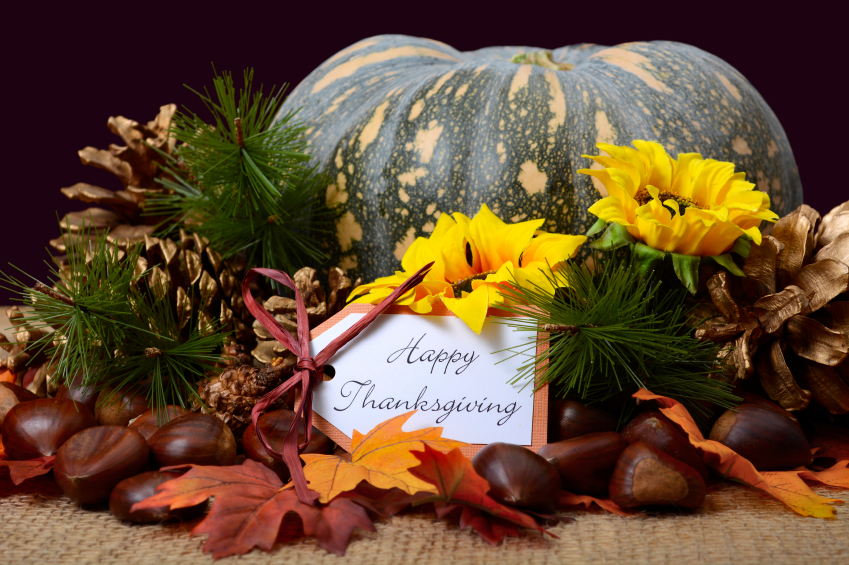 [/et_pb_text][/et_pb_column][/et_pb_row][/et_pb_section]
Summary
Article Name
6 Ways to Use Fresh Fall Flowers in Your Home
Description
In addition to enhancing the aesthetics around the house, adding flowers can actually lift the mood of you and your guests.
Author